Delivery Methods

Own Driver

On-time Delivery

97%

Communication Channels

Queries Resolved In

Under An Hour
Visit Website
Phone:
0333 004 4000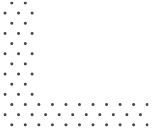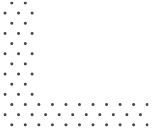 "

Rang up to get a quote booked in due to being recommended, Warren sent me an invitation via outlook to confirm the appointment and then never turned up - no phone calls to advise why or anything! DONT WASTE YOUR TIME WITH THESE COWBOYS!!

"
Hi,

We are really sorry that we missed your appointment last week. We investigated this issue today as we said we would during our phone call yesterday. Although this is no help to you, it was caused by an issue with our booking system, and with our stores currently having to be closed there was no-one in branch on Saturday to spot the error.

As you know we did apologies when we spoke to you on the phone and immediately offered another appointment for you. This is not the normal level of service that we offer. We do however think that you have been very strong and completely incorrect to describe us as 'cowboys'. An error has been made, but to suggest that this makes us some form of dodgy trader is most unwarranted. We are a very established company who have traded for over 40 years with many satisfied customers - as you state, you were recommended to us.

We hope that you get your window blind sorted and are happy with who you choose.

Reynolds Blinds
Posted 2 weeks ago
"

We chose Reynolds as we had used them for blinds in our conservatory and we were pleased with the result, We wanted binds in the lounge but was advised we couldn't due to the style of window we had, we accepted that and ordered curtains instead, to say we are disappointed is an understatement !! The fitting is awful and looks a mess , we have had them out 3 times and we're still not happy, for what we paid which was just under £800 !! The hooks keep falling out, however we were told they can't fall out !!! I beg to differ I've just replaced one that fell out !!! I've given them 1 star as the curtain material is lovely !! We are very disappointed customers. 😡

"
We are sorry that you are not happy with your purchase from Reynolds. As you say, we have visited your home to resolve your complaint. The product has been made, measured and fitted correctly so regrettably there is little more we can do.

Please feel free to contact us again if you wish to discuss this again.
Posted 1 year ago
"

Absolutely APPALLING customer service at the Banbury branch, AVOID!!!

Unable to give an appointment for measuring less than two weeks away, then cancelled the appointment at 16:40 the afternoon before by appointment (no courtesy of a call).

Only reason given was 'unforeseen circumstances'. Jenny and Christine both have a very poor attitude to customer service. When asked for an explanation they refused to give one. No appreciation of the inconvenience caused to both me and the developing company building my new home, who had kindly cleared their schedule that day. Complacent and arrogant.

Absolute Disappointment. DO NOT USE.

"
Dear Sir,

We are really sorry that we had to ask to reschedule your appointment last week.

As said, there were unforeseen circumstances - this was our van suffering from a broken windscreen and it needed to be urgently replaced as it was not roadworthy. This resulted in it being off the road at the time we were booked in to visit you. We did contact you 24 hours before the appointment was due but we do undertstand how busy you are and this was not ideal.

We will take all of your comments on board any look to see if there are any lessons we can learn from them.

Reynolds Blinds
Posted 1 year ago
"

Still waiting for Reynolds blinds to acknowledge that there has been poor service. Two faulty tracks replaced and the fitter sprayed clear silicone along track to try and make it work. This also covered the windows, the walls and the slats of the vertical blinds rendering them greasy, sticky, and dirty. Had to clean the rooms afterwards, but the blinds are damaged. Come on Reynolds, these were very straight forward.

"
We are very sorry to hear that you aren't pleased with how the blinds were left. Reynolds takes this type of feedback very seriously to make sure customers are delighted with our service. The fitter that came out to you has been informed and is now aware of the situation.

Following our telephone conversation with you on Monday we of course offered for someone to come out and clean the blinds, but you declined a further visit. If the blinds were damaged in anyway our warranty would have covered any repairs including the damage you have described.

We do hope you can give us another try in the future.

Reynolds
Posted 1 year ago
"

Really wanted to write a positive review, as the actual curtain quality was good and Reynolds are a local firm - but our experience was very poor. We went for the full home-measurement and fitting service, so were surprised and disappointed to end up with twice the amount of material we needed, which they still insisted we had to pay for. Trying to get though to the company to sort it out was incredibly frustrating - must have listened to hours of 'Relax with Reynolds' music whilst feeling anything but relaxed :-( Eventually, they finally used the word sorry - but even then it was a non-apology ("we are sorry to hear you feel this way...") and a small amount off the bill, which was much too little much too late. Not recommended.

"
"

Reynolds Blinds in Newbury are amateur hour at its finest. This is compounded by poor workmanship; shoddy fitting; total disinterest in customer problems and incompetence on a scale which is hard to believe.

The woman in the shop is clueless and incapable of ordering the number of blinds paid for; whoever made the blinds wasted meters of material which I then had to replace at extra cost. When they were eventually fitted they were truly shocking. I sent an e-mail to Nick Richens, who is allegedly in charge, on 17th October last year to discuss the problems, he never called back. Clearly neither he, nor Reynolds Blinds, have any interest in customer service. I refused to pay the balance due in the hope something would be done, needless to say nothing happened. I also delayed writing a review in the naïve hope the mistakes would be rectified.

The errors are as follows:

- Smaller hall blind stitching already coming apart;
- Loose threads on the blinds;
- Extremely poor fitting, blinds do not hang properly;
- Are not central to the windows;
- One of the blinds can be moved sideways, surely they should be static;
- Cleats the wrong colour – they should be clear plastic;
- Installed cleats all at different heights from the window sills;
- They are not straight and plaster has been chipped out of walls;
- Red rawl plugs clearly visible;
- The pulley strings are all different lengths and one is missing the end.

How Reynolds Blinds stays in business is beyond me. Their ineptitude and disinterest is staggering.

"
"

Received a quotation from Reynolds Blinds in September 2017 for a £3500+ job, the go ahead was given and the work was due to commence w/c 19th February, despite several emails and phone calls, less than one week before we were contacted by a very rude member of Reynolds and told they were not doing the job, no apology no explanation. We were upset as our reputation was at stake as we had taken on the work but were told that as we had never given Reynolds any work in the past they were not bothered - we will never be giving Reynolds any work in the future either! Totally disgusted with their attitude and professionalism ...or lack of!
Davron Building Services Limited

"
Dear Sir,

We are sorry you are disappointed with Reynolds Blinds. We do feel that is not a very fair review.

Our initial estimate in September was subject to a more detailed survey, and that survey found that there was no suitable and safe fixing for the blinds which is why we had to decline the order.

We would never fix a product knowing that this would be potentially unsafe, so we were in a no win situation here. We did communicate the issue to you as soon as we were aware on a number of occasions.

We are sorry that you feel this has damaged your reputation but safety must come first.

Reynolds Blinds
Posted 3 years ago
"

Problems started as soon as paid for my order:
- The salesman wrote down the wrong product so the wrong product was ordered. He did at least admit to his error and rectified it, so the only downside to this mishap was the products were a few weeks later than expected.
- The worst part is in the 5 years I have had my perfect fit venetian blinds from Reynolds they have broken at least 6 times (!). Reynolds initially repaired them admitting the product was sub-standard. The issue which keeps recurring is the cord keeps needing to be tightened to keep the blind in the open position and then when the repair guy tightens it too much, it snaps. The problem is much worse and recurs more regularly on my larger size blinds.
- It is unclear yet whether they have fitted the latest breakdown with a stronger cord. Time will tell. I'm not optimistic.
- Also disappointing, is the attitude of the lady in the Newbury store. Really defensive and unhelpful. I was advised I should be able to tighten the cord myself (bare in mind this requires dissembling the product and putting it together again without any instructions or guidance). Totally unapologetic for the problems I have had, insisting they never have problems with these blinds. (Sorry, but based on my experience with Reynolds I just don't believe that).
- Contrast the above with the 20+ plantation shutters I ordered from Hilarys which have had absolutely no issues over the same period. We are very happy with them. Hilary's are also better priced, btw. I recommend them. Just whatever you do, don't buy through Reynolds.

"
Dear Sir,
We are sorry that you are disappointed with our service.
Blinds, like any product, can occasionally need servicing and part replacing and we are happy to offer this service to any of our customers.
All of our products come with a fully warranty and any manufacturing faults that occur within that period are fixed without charge. Over and above that, and unlike many of our larger competitors, we also offer a repair service for products that are outside of warranty.
We will look at your complaint and take it up with the branch in question. But knowing the lady who was in store yesterday, we are sure she was only trying to help.
Reynolds Blinds
Posted 3 years ago
"

I visited my local Reynolds store in Wylde Green to request a home visit to inspect one of two vertical blinds Reynolds had fitted in my lounge 2-3 years ago. I have a problem with the cord mechanism which may need a repair but the assistant wanted to charge me £60 as a call-out charge.
'Everyone charges a call-out fee' she said. Not true...if I ask a trader to come and quote me to do some work they don't arrive, give me their quotation and say 'by the way, that will be £60 please!'. Absolutely disgusted with your customer service.

"
Dear Sir,

We are sorry that you are not happy with the service you received at our store. We have checked our records but currently cannot find any orders from you that date from 2 or 3 years ago. We do have some that date from 6 or 7 years ago - could these be the blinds in question?

We have spoken with the branch and they were of the understanding that you wanted us to send an engineer to inspect and service/repair your blinds. Our products come with a warranty (which varies in length by product), and any repairs needed during this period are of course free of charge.

For products that occasionally require attention when our warranty ends, and for this we offer service calls. We expect a normal service call to take around 2 hours including traveling time to and from a customer, and we do have to make a charge for this service.

As said to you when you visited, if you wanted to bring the blind in to us we will assess it absolutely without charge for you and see what the most cost effective method of repair is for you. This option is of course still open to you.

Again we are sorry that you have not found our service to your standard. Your comments will be taken on board and reviewed to see if we can improve from them.

Reynolds Blinds
Posted 3 years ago
"

Curtains even on 3 time of fitting are still not right with terrible customer experience and no solution offered

"
"

TERRIBLE CUSTOMER SERVICE in BANBURY!Yesterday my husband and I went to the shop to complete the order.
The lady there told us that the guy who came to take measurements at home didn't leave the measures and went on holiday, despite us telling him we were going there on Saturday. We showed our copy but it was illegible. We were disappointed and the lady with a rude attitude didn't say sorry or proposed to help in another way. We are polite people and we went away after say her thank you for your help . We didn't receive answer, neither you 're welcome neither goodbye. Angry at that point for her rudeness , I decided to go back and I told her that the customer service was bad and I would write a bad review online .Without looking me in the face the whole time I talked to her, the only thing she told me was to GO AWAY.
Now I'm nearly 9 months pregnant, after that I felt very bad and my husband called the head office to explain what happened. It was Saturday and we left the message. Now I expect that someone call me for an apology . One thing is certain that the company lost not only 400 pounds but I won't recommend Reynolds Blinds in BANBURY to anyone!

"
Dear Mrs Brittain,

Firstly, we are really sorry to hear of your upset at the service you received on Saturday at our Banbury branch. We are a long established, family run business that takes customer service very seriously, and we will fully investigate your complaint today.

We understand that your husband did speak with our head office on Saturday and the details of this conversation has been passed to our head of customer service. They will be contacting you today to speak with you in person about this.

Reynolds Blinds
Posted 4 years ago