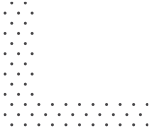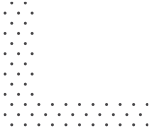 "

Beware of the terms and conditions. Even though you book it for a period of 2 weeks, you need to book a collection at the same time. If you don't, they will take another payment of 2 weeks. Its a rolling contract so why they ask for dates when you book it is beyond me. I feel sorry for elderly people (likely to be most of their user base!) who may not understand. Wont be using again, poor service.

"
Please accept our apologies for any confusion or misunderstanding on how our hire works. We do ensure that this information is clearly presented on our website as well as the confirmation emails and paperwork that we send out for every order, but will review this again in light of your feedback.

We offer our wheelchairs on an rolling contract as people hiring from us do not normally know how long their need will be for, particularly if recovering from injuries or illness. This allows you to keep the wheelchair as long or short as you want, without the hassle of having to contact us regularly to extend – instead, you simply need to contact us when finished with your wheelchair, and we can arrange collection for the next day. If your need is for a fixed period, you can contact us straight after ordering to book in a convenient collection date.

If you would like to discuss this further, please call us on 0800 025 8005.
Posted 8 months ago
Please accept our sincere apologies that the wheelchair you received was faulty, unfortunately, this was due to the wheelchair being damaged in transit by our courier.

This is a very rare occurrence and we provide a next working day replacement service if our customers experience any issues with the wheelchair they hire from us.

Please be advised that this is not our normal standard at all and as per our conversation last week, we have we have processed a full refund for you. If there is anything further we can assist you with, please don't hesitate to contact us.
Posted 2 years ago
"

I ordered the wheelchair for my sick father who lives in a small apartment he had no space for the box that came with the wheelchair as it was absolutely huge. My father is now dying and in a hospice leaving my mother who has dementia in the flat alone. I called to arrange collection for the one day I was available for helping mum with collection and noticed the email confirming this asks me to put the wheelchair in a box. I called and said I'd thrown the box away and went round in circles with the man on the phone for ages because I only had that day to arrange collection because I needed to do it before dad died. I was even told if I wrapped it in bin liners they may take it which they did but rather than saying that in the first place or making it clear on the box that it should be retained your company made one of the worse times in my life more difficult a wheelchair is the last thing I want to be concerned with when my father is laying in a hospice dying.

"
"

We ordered a wheelchair on 22nd March 2016, it was for delivery to a Hotel during our stay in Scotland for my wife to use. Delivery was for 30th April until 5th May. Only we received a call on 29th April (THE DAY BEFORE DEPARTURE) to inform us that due to it being a Bank Holiday in Scotland that you were not able to fulfil the order as there was no one to deliver it. So it took 2 months for someone to engage this and subsequently letting a Customer down. My wife suffers with COPD she can only manage a few steps before struggling to breath. As this was such short notice we could not find an alternative hire and my wife was not able to get round as she should have been able to. To say we are disgusted is an understatement!!!

"
I am truly sorry about everything with regards to this order. The courier company we use are normally brilliant at notifying us of any changes to the day to day running of their deliveries. At present the local deliver depot are no longer doing Saturday deliveries and we were not notified of this. We only found out when we were booking in your delivery and by then it was too late for us to get it to you when you needed.

We let you know as soon as possible but I understand that it was too late, and it must have had a negative impact on your holiday. Our aim is to help people and we really try our best to do so. I know that our failure to be aware of our courier's blind spots must leave you with an awful sour taste in your mouth and we would do anything to avoid that.

My manager has asked that if you ever need our service again for a holiday we will be happy to supply you with your wheelchair completely free of charge to match the value of the order you originally placed. Please be advised that your full refund should have reflected within 4 working days of it being processed, it was processed on 29/04/16.

Since this incident came to light, we have put in place measures to ensure this does not happen again and all of our staff are now aware of these measures as we would not like this to happen another customer.
Posted 3 years ago
"

Spent entire day at home to wait for delivery. Wheelchair was delivered dirty and with defected / not proper arm rest. Spent another day at home to get new arm rest delivered Spent another day at home for collection! Could not even step out for 10 min to collect my kids from school across the street because SUE from collection would not inform collection company to call me on mobile. Worse service I have ever had

"
Thank you for your feedback, I am sorry that our service let you down on this occasion.

All our equipment goes through a professional steam clean and service in between hires. However, on this occasion we appear to have fallen short of our usual high standards, for which I would like to apologise. This is an issue I am investigating further with our maintenance team to ensure that it does not happen again.

I am pleased that we managed to resolve your collection issues, as per your subsequent 5* review. Please don't hesitate to contact us if there is anything further we can assist you with.

Yours faithfully,

Giles Donald
Director

Posted 5 years ago