Communication Channels

Queries Resolved In

2 - 3 Hours
Visit Website
Phone:
0333 939 8231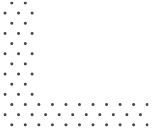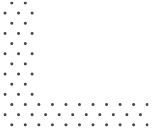 "

Had 6 lessons. Made very little progress. I feel in time I could however I need 121 lessons and the high price and possible high amount of lessons I need have meant I have had to give up on my last hope of learning to swim.

"
"

Reassurance/encouragement is an essential part of teaching since phobia/fear is in our head not our ability.

"
Good Afternoon.

Thank you for your helpful feedback. Could you expand on where you think we can improve?

We are constantly working on the psychology of swimming to try and tackle water phobia. Are their any specific points of feedback to help us improve our service?

A 2 star service is certainly not what we are looking to offer, if we can correct this by working on the issues somehow, please tell us.

Kind Regards, Alistair Mills, Swim Now
Posted 1 year ago
"

What started out great for my son as a very underconfident water person, it soon went down hill for me as there is just too much going on in one lesson for my liking, the aim I was hoping for by the end of this 12 weeks was that he would be able to swim slightly especially for the cost of the sessions. Instead he is a crying mess after each lesson as I personally think he's trying to teach him too many techniques in one class! Can't wait for the 12 weeks to be over as I know dread taking him.

"
Hi Vicky,
I'm sorry to hear that your son didnt respond well to our lessons. Peter is a fantastic teacher and is usually able to get the best from most pupils.

For a small percentage of children the 1-1 lesson environment can be a bit daunting, we'll keep trying to get the best out of each lesson.

Best wishes, Alistair Mills, Owner, Swim Now
Posted 1 year ago
"

Feel should reconsider the use of DW Fitness gym - clientele looking for fights in the changing rooms, facilities terrible (pool floor felt like it had bubbles in it, length of pool too short).

In all honesty, didn't feel like the teacher was as prepared for someone who has a decent base level of swimming.

Left with a bad taste after spending £50 for an assessment.

"
Adam,

We cant find any details of you on our system.
We don't offer lessons at any DW fitness gyms. (never have done)
Our assessment lessons are £30 (not £50)

We can only assume a mix up with companys.
Posted 1 year ago
"

Expensive and hound the life out of you

"