Delivery Methods

Own Driver

On-time Delivery

Greater than 83%

Communication Channels
Visit Website
Phone:
01243 775151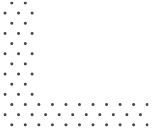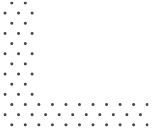 "

The product was fine. However the delivery was a shambles. If I'd found this site beforehand I would have read all the other disappointed customers and reconsidered. No selection for delivery date on the site, no email or call to discuss when was convenient or even roughly when it was due. I called the Chichester branch on the Monday after ordering in Friday. They said the manufacturer would call re delivery and to call back by Thursday if I'd heard nothing. Nothing. So I called them on Thursday as I needed it by the weekend. They looked up my ref number and said it had already been delivered. The best bit is, they had no answer from the address (it's not occupied yet) so they delivered it without any consultation to a hairdressers next door! This inconvenience yet more people. When I asked the man on the phone earlier how I would carry it myself up two flights of stairs on my own, he had no solution, no emphathy and just said it was not his fault but that the delivery guys should have called me. If you want a smooth, stress free, well organised delivery avoid this website.

"
Sometimes things don't go quite according to plan. We're sorry that you feel let down.

Unfortunately we can't deliver to an unoccupied address.

When your neighbours took the mattress on your behalf, we wouldn't expect them to hold onto it indefinitely without telling you - of course a card was also left at your address to let you know where the delivery was.

We understand you were upset at having to move your mattress on your own. If you had been in to receive the mattress, we would have carried it up the stairs for you but providing a solution to your problem from our shop is difficult!

We are sorry you mistook that as a lack of empathy. We do our very best to look after all our customers, but in this case the best solution would be to ask a friend of neighbour for help.

We hope you are enjoying your new mattress.
Posted 4 years ago