delivery methods

Postal Service

on-time delivery

97%

communication channels

Email, Telephone

queries resolved in

Under an hour
Visit Website
Phone:
0121 603 2524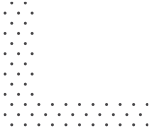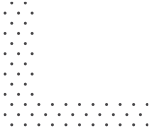 "

This training course (level 3 food hygiene) was awful. It was boring, repetitive and buggy. It needs major improvement and I'm happy to give full feedback as to how this can be done. I'm disappointed as this has all previously been pointed out by our business around 1 year ago and no action has been taken on improvements.

"
"

There we typos, questions at the end of modules that weren't covered in the modules. It was dry, boring and a total mystery to sit through. I understand the voice over is helpful for some but it slowed me down and I would have paid more money for the options to turn it off. It was long and had lots of repetition covering the same subject even in different modules. I understand its not the most lively topic BUT e-learning can be much more engaging than this. At least sort out the spelling.

"
"

Unfortunately i found this training very poor. Although the content was relevant and comprehensive the delivery style was unengaging and dry. I'd value more interactivity, different delivery methods eg videos. Some content could have been added to course notes, supplementary info rather than the core curriculum. Also would have benefitted from proofreading to correct errors etc

"
"

A really poor piece of elearning. Too slow moving between screens. Some test questions ambiguous. I found this with all the elearning I've done with you. I'm an experienced elearning developer/writer and your courses don't engage the learner and are frustrating because of the time it takes for the continue button to appear. I don't know what software was used to create the courses but you need to change it. All your courses need rewriting with a focus on engaging the learner.

"
"

For the questions after each module, I'd put the correct answer and they'd say I was wrong with the correct answer underneath, being the one I had already chosen. Furthermore, there were spelling errors throughout and and an overlap of answers e.g my answer fitted into to 2 criteria's but there was only the option to put it in one. Meaning both were would be right but it was a lucky dip as to which one the question had chosen to be correct.

"
Hello.

We're so sorry that you've had this experience with our training. From time to time we have found that some people can experience a similar situation with the quiz answers when their internet browser isn't 100% compatible with the tech behind the interim quiz slides. The good news is that the module quizzes aren't part of the final test so won't affect your result and qualification. But still, we're really sorry about this and would like to reassure you that we're working on it (along with those embarrassing typos!) and hope to release new versions of the courses soon. If you'd like to discuss the issues you've had any further, please call our support team on 0121 603 2524. Thank you.
Posted 1 year ago
"

The fact that I have to listen to painfully slow narration before I can move on to the next slide is a MASSIVE waste of time. Why is there no option to turn it off? If someone can read it faster than the narration and still effectively learn the material, then why should they be forced to listen? At least 50% of the time I took completing this course was a unnecessary waste of time and I was unbelievably bored. I will not be recommending this course to anyone in its current format.

"
Hi Gareth,

Sorry to have seen that you've given NCASS Training a 1 star rating because of the narration provided on the course. Unfortunately this is a requirement from City and Guilds who are just one of the three awarding bodies for all our courses.

They say that we need narration as this ensures that you will (as a trainee) work through the material learning as you go and won't just skip forward each slide without actually learning. We want to prevent trainee's from skipping straight to the test and pass by pure coincidence.

I hope you understand that we have no control over this and having City & Guilds on your certificate is worth the extra time to listen to our narration lady. If you now feel that a 1 star rating for the course on the whole, after I've explained the above, are a little unjust then we would love to see your review stars change.

If not then I am sorry you still feel this way but were pleased with the content information overall.

Regards, James
Posted 3 years ago