Delivery Methods

Postal Service

On-time Delivery

99%

Communication Channels

Telephone, Email

Queries Resolved In

Under An Hour
Visit Website
Phone:
01737237590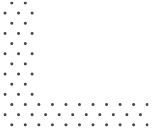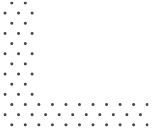 "

Very disappointing course on L3 Award in E&T.
The trainer, Richard, was probably the worst I have ever experienced and despite him repeatedly telling us he was a great trainer he was not and was no kind of role model except for how not to train and deliver:
he talked about himself repeatedly, including about a 10 minute description of his back problem, medical diagnosis and operation - even though I asked him if we could move off that subject;
his examples were always about teaching children whereas every one of us on the course were training adults so the examples were not at all relevant;
he kept referring to courses he delivers on H&S and security and these were obviously where his passion lies not E&T;
there was virtually no signposting as to what content we were doing referred to which LO and AC so trying to write the assignments was difficult because I was not sure where the relevant content was.

"
"

Seth was a great trainer in many ways - very lively and enthusiastic, and obviously knowledgeable.
Sadly he was not very organised and he seemed to spend a lot of time chatting, rather than getting to the point.
My husband is a well trained first aider, and when I returned home I really didn't know the answers to a few simple questions he asked. There were definitely some gaps in the training, for example what types of bandages to use, how to make a sling, some details about using the defib..
I would also have liked to learn more about managing hypothermia, shock etc.
Overall, Seth was very personable, but needs to stick to the session plan (assuming there was one).
I would not recommend the course to fellow instructors.

"
"

Terrible communication, emails that finished half way through a sentence, emails requesting 'please return to me' but all were unsigned so I had no idea who to reply to. The person in the YouTube clips was terribly boring, monotone and static, I gave up watching after 3 minutes and just used the book and my previous knowledge. The video I did see gave different information to the book, when I emailed to ask, I was told that the book was more in depth and I could choose which one to use! Incorrect timings given for practical day, which we had to chase to check. My colleague asked for a flip chart stand to be available it wasn't, we weren't given any timings for the day prior to it, simply we had to assess 3 others, no mention that we were expected to wait for the whole day. At practical day, there was no housekeeping mentioned (toilets, fire exit etc.), we were told that the timings were strict, which is different to what the office said but when this was pointed out, we were told that it wasn't that strict. One person was so disorganised he kept getting up and down to check his work whilst others were trying to teach and the person in charge said nothing. My colleague received unit b back saying she had passed but was then told they couldn't find her unit a and asked if she had passed, I had to forward unit c to her as it wasn't sent (only sent over once she chased it). Essentially I paid £270 for a book, someone to mark around 4500 words and spend 15 minutes being watched by someone whilst I taught.
I was hoping to do more training but will be looking for a different provider.

"
We are very sorry to hear of your disappointment in our online course.
Your review of the course has caused a full internal investigation into the circumstances to ensure we maintain our usual high standards.
Thank you for your feedback and although we are not used to receiving such negative comments, we will consider all remarks and are always looking to improve the service we provide.
Posted 3 years ago
"

I was one of the first to book but never receymy paperwork prior to the course starting. So now I have to complete and return this and then wait to see if I have passed?

"
Train Aid
is rated
4.81
based on
1,136
reviews