Delivery Methods

Own Driver

On-time Delivery

100%

Communication Channels

Telephone, Email

Queries Resolved In

Under An Hour
Visit Website
Phone:
01452 902 114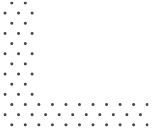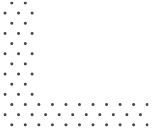 "

)nly Andy and Paddy to move out, they did great. Very helpful. However the FOUR extras who were at the move in location were obviously only interested in getting home as they just threw furniture, boxes and everything in ,in any order in any room, heavy boxes ontop of lightweight etc. Took me over a week to locate the feet off the sofa. Ercol furniture piled into back of the garage and yes it rained. I could not move it because I could not get into the garage. Suggest next job (which will not be mine ever) you leave the B team at home.

"
Dear Mrs Segura,
Thank you for your feedback.
We value our customer service highly and we are sorry to hear you had a negative experience. We would like to take an opportunity to explain the situation. The move involved transferring all the items of a larger house into a smaller property which has caused the initial issue with fitting the items in. Due to the time we received the keys, the second part of the move had to take place in the dark and to ensure it was smooth we sent extra team members for help, which explains the bigger team helping with moving in.
Our removals team was instructed to put the furniture in the garage and due to the lack of space some items had to be put on top of others, otherwise they would not have fit into the garage or the house. Our team would have been happy to help rearrange the items on the day or at a later date, however we have not been informed of any damage or contacted regarding the issue.
Let us apologise again for any inconvenience caused. We have contacted you via the phone and email to discuss this matter further.
Posted 2 years ago