Communication Channels

Queries Resolved In

Under An Hour

Customer Service
Visit Website
Phone:
0115 922 0888
Email:
info@robertellis.co.uk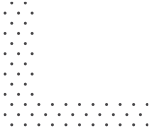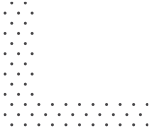 "

If I could give lower I would.
They refuse to help you look for houses which in my opinion is their whole job.
They wont let you make an offer on a property if you haven't viewed it which is very difficult as I am relocating from another country and cant view properties at the drop of a hat. I have offered to send a friend of skype call but they dont want to help.
unfortunately, they seem to have a lot of properties on their books, this may be bacuse they make no effort to help people find homes

"
Good Afternoon Mr Hampstead,
I'm sorry to see that you haven't received the experience form Robert Ellis we strive to provide. I understand you are looking for a rental property at the moment. It is standard practice to have all tenants view the property before making an application to make sure the property is suitable before incurring any costs.
If you do have any further questions please contact me at neill.millward@robertellis.co.uk and I will be happy to help.

Any problems/questions let me know!
Posted 1 year ago
"

I have experienced the worse customer service in my life from Robert Ellis. I have had various issues with my flat since I moved in, the estate agents can't seem to get hold of the landlord so have just given up so I am now living with broken windows and no oven!! Everytime I call Emily Payne who is suppose to be my point of contact she says she'll get back to me then never does. And if I speak to anyone else at the branch I just get told their computer isn't working so they can't help me. It is an absolute joke of a company!!! They do not care about their tenants whatsoever!! This is the second time I've had to seek advice from a lawyer at my own expense!

"
"

Called to arrange a same day viewing, declined the offer of being added to the email notification of new listings. Within 2 hours of my afternoon viewing I find out (by checking the internet myself) that the house has been sold. No call to advise an offer has been made or accepted, yet during the day received numerous emails regarding other properties despite not wanting to be notified. Would rather have been kept up to date with what was happening to the property I went to see - a telephone call wouldn't have hurt!!

"
Good Morning Antony,

Further to our telephone call on 4th November, I want to confirm our conversation.
When you called to arrange the viewing on Fairfield Crescent in the morning of 3rd November the property was fully available. A viewing was arranged for you for later the same day at 12.15. After this viewing had taken place we received an offer from a previous viewer at 2.55pm and a subsequent increased offer at 3.45pm. This offer was then accepted. All viewers are called as standard the following day after a viewing takes place to confirm viewers comments and to register any interest or take offers. You would have been called the following morning to discuss this property if you had not of contacted the office earlier.

I can confirm you have now been removed from our active mailing database and will no longer receive any further properties from ourselves, I understand you were purchasing a property before the viewing took place and wish you all the best with your ongoing purchase.

Kind regards
Posted 2 years ago
"

Absolutely awful service from the lettings repairs division. They take months to deal with any issues, don't keep in touch and don't keep to promises for call backs when you chase them.

I've been waiting sincelast winter for them to send someone to unblock the gutters (they're bad enough that water cascades on to the window ledges and across the front door), and since July to sort the rotten garage door. Other repairs have also taken ages to get sorted in the past.

AVOID AVOID AVOID!

"