Communication Channels

Email, Telephone
Visit Website
Phone:
07957554202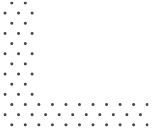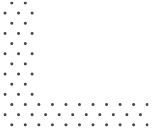 "

They was not very good at entertaining the children also batman told one of the children to leave him alone now please as he was all over batman but at the end of the day they should be prepared for that. Did not play a lot of games and had no music through out. I booked yourselves as the party I attended with a different lady was fantastic and really was great with the children but I did not have the same exsperience at my own party for my son. Defiantly was not worth 220 pounds.

"
Hi there,

Thank you very much for taking the time to send over your comments, our clients' feedback is extremely important to us.

We are very sorry that you were not entirely happy with your experience with us. As you will see from our online reputation on all forums, in our 6 years we have only ever had 5 star reviews and so when your review was published we want to assure you that it was investigated with the utmost urgency and taken very seriously.

Upon reading the review yesterday, we arranged separate meetings with both entertainers in question during the day in order to investigate the matter. The office had spoken to them both individually after the party anyway, as is protocol, and so we were aware of some of the issues that they had discussed with us but naturally we wanted to get to the bottom of why you had been most dissatisfied.

Just to assure you that both entertainers in question have been working with us at Happy Hatter Parties for many years; your main entertainer being one of our first ever entertainers when the company started 6 years ago. Both of them teach children and run workshops in primary schools during the week & have only ever received glowing reviews, so we want you to know that we go to lengths to ensure that you are in exceptionally experienced hands.

With regards to the music, this is most strange as both entertainers assured us that our music was playing; it is often the first thing that is set up and the entertainers having been with us for so long are vey much aware that the party does involve music heavily. It is stopped intermittently between games to explain whats coming up next and go through the games so it could possibly be that you were present during these times.

As you can imagine, the issues with Batman were addressed first with both entertainers as we took these very seriously indeed. As mentioned in our T&C's, 2 adults must be present during the entertainment outside of our company. As I understand it, this was the case so the entertainers were comfortable to continue their duties. The reason that we put this in our Terms & Conditions is for various reasons but one of which being, if a child is continuously becoming particularly boisterous, we are not there to discipline or upset and only there focus on the entertaining of the children and so another adult present can intervene to calm the child, meaning that the other children are not distracted or becoming unengaged because an entertainer isn't purely focused on trying to calm just a few individuals.

Naturally our entertainers are extremely used to children becoming over excited, in fact, it is what we thrive off, and of course this may result when you have some more energetic boys in a bit of pulling and slightly more boisterous play. We are very used to dealing with this and are most unfazed by it. Unfortunately, as we understand it, the child or couple of individuals in question were repeatedly punching our entertainer in the private area for the duration of the entertainers' time at the party. Most of this time was spent attempting to placate them while continuing to stay in character. At the latter part of the party, after trying to control the situation himself, which he was content to do so, he did feel it was necessary to break character and ask the child to stop in order for him to continue his duties as an entertainer and assisting the main entertainer. Of course this was not meant to cause upset and our entertainers would be devastated to learn that it had but unfortunately we cannot carry out our duties that you are hiring us for if our focus is attempting to calm just a couple of the children who are being very physical, so Batman felt it was best to calmly but firmly ask him to stop.

Once again, I would like to thank you for taking the time to send over your feedback. We care so very much about each and every client & child's experience at our parties and all feedback is useful for us.
Posted 3 years ago