Delivery Methods

Postal Service

On-time Delivery

99%

Communication Channels

Telephone, Email

Queries Resolved In

Under An Hour
Visit Website
Phone:
01737237590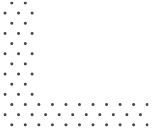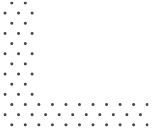 "

Great course. Teacher made the course interesting and engaging. Good practical session on CPR.
Would recommend to others.

NH - Purley

"
"

The first aid course was great fun. I've done many first aid courses over the years and this is the most active, up paced course - feeling like I have learnt more. Our trainer Stewart was great, he was friendly, he made everyone feel comfortable and made the learning interesting. I would recommend this course to others and hopefully will use again in the future.

"
"

Once again Train Aid provided a great service! I booked 3 places on the paediatric first aid course online, which was easy, and all the members of staff said what a positive experience the training was. Thank you Train Aid.

"
"

This was a great way of carrying out the Level 3 in Education and Training for me, being distance learning meaning I could fit it around other commitments. It was also great value, which was a bonus as it was self funded. The course materials were really helpful, and Train-Aid speedily responded to any question I had, and were very quick at marking my assignments and feeding back. The Micro-Teach day was at a centre local to me, and whilst I was the only one joining a group that had already had been together on a classroom based course over the previous few days, the day worked really well. Would definitely recommend completing this course with Train-Aid, and indeed have done to a former colleague already.

"
"

I had two very poor experiences of providers of the L3 Education and Training Award before I came across Train Aid on the internet. They have come across to me as transparent, reliable, extremely professional and knowledgeable.

This individual piece of feedback in relation to the micro teach element of the course is aimed more at the course itself, than at Train Aid, as it appears to be the same across the board. I feel that it would be helpful if learners had more of an opportunity to prepare for the presentation before the course as it can be extremely time consuming and hard to do at the same time as completing 3 days training.

I thoroughly enjoyed the course taught by Tom Casserley and would definitely recommend this company to friends and colleagues.

"
"

Covered all the topics and small group meant we got it all done without any waiting and watching others.
Friendly tutor and venue was fine. Would use again.

"
"

Excellent course, Tutor Tom was very knowledgeable and guided everyone through the lessons with loads of good advice. 3 day course more than enough time to take it all in and good communication before and after course. Will definitely be using TrainAid for further courses!

"
"

A well organised and informative days course. Recommended.

"
"

Terrible communication, emails that finished half way through a sentence, emails requesting 'please return to me' but all were unsigned so I had no idea who to reply to. The person in the YouTube clips was terribly boring, monotone and static, I gave up watching after 3 minutes and just used the book and my previous knowledge. The video I did see gave different information to the book, when I emailed to ask, I was told that the book was more in depth and I could choose which one to use! Incorrect timings given for practical day, which we had to chase to check. My colleague asked for a flip chart stand to be available it wasn't, we weren't given any timings for the day prior to it, simply we had to assess 3 others, no mention that we were expected to wait for the whole day. At practical day, there was no housekeeping mentioned (toilets, fire exit etc.), we were told that the timings were strict, which is different to what the office said but when this was pointed out, we were told that it wasn't that strict. One person was so disorganised he kept getting up and down to check his work whilst others were trying to teach and the person in charge said nothing. My colleague received unit b back saying she had passed but was then told they couldn't find her unit a and asked if she had passed, I had to forward unit c to her as it wasn't sent (only sent over once she chased it). Essentially I paid £270 for a book, someone to mark around 4500 words and spend 15 minutes being watched by someone whilst I taught.
I was hoping to do more training but will be looking for a different provider.

"
We are very sorry to hear of your disappointment in our online course.
Your review of the course has caused a full internal investigation into the circumstances to ensure we maintain our usual high standards.
Thank you for your feedback and although we are not used to receiving such negative comments, we will consider all remarks and are always looking to improve the service we provide.
Posted 3 years ago
Train Aid
is rated
4.81
based on
1,133
reviews