Delivery Methods

Postal Service

On-time Delivery

100%

Communication Channels

Email, Telephone
Visit Website
Phone:
08003689848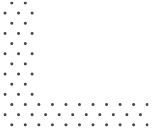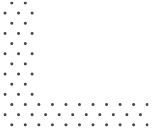 "

While it was an okay introduction to some teaching practices, overall the 150 hour course from TEFL UK failed to meet my hopes. Reading through all of the modules and watching all of the videos, I finished the course in less than a tenth of the 150 hours with 100% on every test. While I understand that this may take longer for people without a background in teaching, it was a bit of a letdown for me (although it is an easy way to get the certification if that's all someone is aiming for).

An even bigger concern I have is the lack of editing. For a course aimed at teaching English teachers to be better teachers, typos and grammatical mistakes should be unacceptable. The worst errors came in the unit regarding phonetics. It is clear that whoever wrote the material is not very familiar with phonetics. Two examples that I can remember off the top of my head: The explanation of dipthongs mislabels the compound vowel of the word "so", and AmericA is given as a double example for œ̝ː, which it is not.

If you are interested in a proofreader, please contact me. My email address is zpatzig@gmail.com

"
"

I would rate the TEFL course as quite poor as it seems the course was has gathered lots of information and been inputted i to one short course. However the main downside of this course is that there is no method of saving the course as a PDF document so we can access the course materials at a later date as you are expected to know this information. The providers did suggesst to print or copy and paste the work. However this messes up with the whole format of the content. I would not recommend this course as I do think there are better alternatives out there or you could even just learn the content yourself and get a certificate from another organisation

"
"

Course wasn't challenging enough and to my surprise, had grammar mistakes.

"
"

I finished the course in less than a week which is a bad sign in the first place!! I had almost completed a CELTA and so most of what was in the course was somewhat based on it so answering questions was not a problem. The problem was how useless ticking a box is as a way of teaching a person to become a teacher. And if I was wrong, i was given the right answer??? I could skim read in order to answer the questions which again is useless. My daughter is doing another TEFL which requires lesson plans etc, which this did not.... Having said that there was plenty of good information but I would prefer a lifetime availability to the course information rather than 6 months, especially for the price....

"
"

Course is useless if you are not an English mother tongue. There is not mention of it in the course adv. You will notice that, once the course has been finished and you try to apply for job positions, they come back to you saying: sorry we are looking for native.
Totally waste of money .

"
"

While the learning materials are sufficient, the website is terrible and the customer service is worse.

"
Dear Kate Blank,

I am sorry to hear again that you do not like our website.

Regarding our customer service, we often receive excellent feedback from our customers so I am also surprised and sorry to hear that. I checked our thread and I did reply to your emails within 24 hours. We pride ourselves on our quick response times and are often praised as being very helpful.

I also politely request that you stop sending us aggressive emails when we are just trying to help you.
Posted 3 years ago
"

Qualification not explained. It was Walsh of time. I thought it was a proper online course

"
TEFL UK
is rated
4.62
based on
499
reviews