Delivery Methods

Own Driver

On-time Delivery

100%

Communication Channels

Telephone, Email

Queries Resolved In

Under An Hour
Visit Website
Phone:
08000 884 339
Email:
manager@igrass.co.uk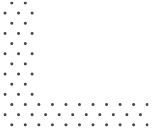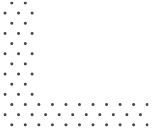 "

I must say that I'm happy with the grass itself. However I'm very disappointed with the delivery service on offer. The day before delivery when I rang to confirm that delivery is on schedule I was asked could I help the driver with the grass coming off the van. I was happy to do this but did not anticipate how HEAVY the roll would be. The driver kept on telling me it would take about 5 guys to get off and through the house. Had I known this I would have arranged help in advance. So I then managed to grab 2 builders from across the road to help but the driver himself couldn't wait to get my signature and drive off. Even the builders said "he's a nice guy isn't he". I was left with a huge heavy roll on the drive and no help from igrass. I wasn't aware that it would literally be a drop and drive off scenario. I don't understand how you can only have 1 driver to deliver such heavy items!!. Needless to say I damaged my back and have been in severe pain since last Thursday. Thanks for the grass but not happy at all with the delivery service.

"
Hello Nasim,
thank you for your feedback and comments. We are pleased to hear that you like your grass, we are sure it looks amazing now it is installed. We are very sorry that you struggled with the lifting of the grass, and that you hurt your back in the process. This would never be our intention at all. We always state on the phone at the point of ordering, that the grass is very heavy, a 4 m piece is indeed almost like 2 adult men lying down, so it is extremely long too. On every emailed order confirmation we do state:

ON DELIVERY:
Check the sizes of the rolls are correct.

Check to ensure all items ordered are delivered. (Please note the join tapes and glue are normally packaged inside the core of the rolls).

Check for damage before you sign for the goods (the goods should be kept fully supported in transit and should not be creased, bent or folded). Do not sign for damaged goods.

Take care in lifting and moving the items as they are generally heavy and bulky.
The delivery driver will only drop the roll off at your agreed delivery address.

The delivery driver is not covered by insurance to move the roll to your back garden, garage, balcony or any other location, hence 1 to 2 people are normally required to be at the delivery address to receive the order.
Posted 3 years ago
iGrass
is rated
4.82
based on
106
reviews