communication channels

Email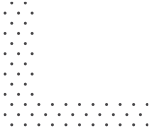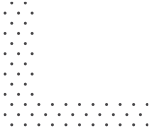 "

Great code camp! My son had a wonderful time and the teachers were helpful, nice and understanding!. Camp took place during a very hot week and they made sure the children were hydrated. My son was delighted every day to show us his progress and the game he coded. Very nice team and i wish they were running during term time as well

"
Hi Natalie,

Thank you for taking the time to review Code Camp. We're very pleased your son had a great time, despite it being the hottest day on record!

We'd love to chat with your school about running in the term time. If you'd like to refer a school you can do so here: www.codecamp.co.uk/refer (and get a free term of afterschool classes if it goes ahead!)

Many thanks!
"

My son was extremely excited about the stage 1 course, and couldn't wait to go back each morning. I would in future recommend to share a curriculum with parents, to understand what was learned and what tools used--it isn't easy to interrogate an 8yo, and outside of outcomes I don't really know the details of what was taught.

"
Hi Ehud,

We're very pleased to hear your son had a great time at Code Camp!

Thank you for the feedback about sharing the curriculum with parents.

We know that getting kids to relay what they've learnt throughout the day is no easy task! From next season (Summer school holidays) we will be sending parents a daily email detailing what their child has learnt and some talking points for when they get home.

If you'd like a breakdown of the curriculum please shoot us an email at hello@codecamp.co.uk and we can send you something.

Thanks again for sharing your Code Camp experience!

Mary & the Code Camp team
Hi there,

Thanks for getting in touch! We're very glad your daughter enjoyed Code Camp.

We do split our classes by age when enrolments number allow for it or if we have access to multiple rooms in a venue, but unfortunately, this is not always the case. We tackle this issue by adding extra Teachers Assistants to ensure the older kids are getting challenges and the younger ones are getting enough help. As the program expands, we hope for this to occur less often.

Thank you very much for your feedback!