Communication Channels

Email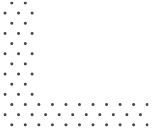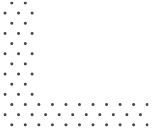 "

I'm giving this a 4 due to my child's overall enjoyment - they loved the camp and would very happily return.

However, we had a couple of niggles which made me not entirely confident about the camp as a parent. First of all I found it very difficult to speak to the provider before booking. When I dropped off and picked up none of the staff were wearing name badges and didn't introduce themselves by name either. This meant I didn't feel I had a contact to discuss any issues with.

On the final day all the children were brought out to the car park to be collected at 3.30 pm despite the fact that pick up is scheduled to run up to 4.30. It was a rainy day and I don't think that's a great experience for kids that might be left waiting until 4.30 pm outside in February! At this age (7+) I would expect them to stay in the base room with activities until collected, with that service offered until 4.30 pm, because the parents have paid for care up to that time.

I appreciate that the camp is a three day block where skills develop throughout the programme, but I would prefer self contained one day sessions. I also felt the price was too high for three days.

"
Hello,

I'm very pleased to hear your child enjoyed Code Camp and thank you for taking the time to write a review!

We're disappointed that some elements of your experience were not up to Code Camp standards, so I'd love to address some of your concerns:

We do endeavour to get back to every email and voice message within 24 hours, but typically it's much quicker. I will definitely be checking in with the customer support team to ensure these standards are being maintained.

In terms of pick up, I agree that it is unacceptable for the children to be waiting outside at this time of the year! Our classes start at 9 am and finish at 3:30 pm, with drop off from 8:30 am and pick up until 4 pm.

In the drop off/pick up time children are encouraged to participate in offline activities supervised by the instructors, while the Camp Manager electronically signs children in/out as their carers arrive. If the weather permits, the meeting area is outdoors so children can play on the school equipment during this 30-minute window. During the cooler months, the meeting spot should be inside. I'm very sorry to hear that this was not the case at the camp your child attended.

Additionally, all of our facilitators are provided with Code Camp uniforms and name badges to make them easily identifiable to the children and parents.

Would you mind telling me which camp your child attended so I can address the above points with the Camp Manager to ensure they don't happen again?

Thanks again for the feedback, I will be flagging these issues with the relevant people to ensure the Code Camp experience is great for both children and parents.

Warm regards,
Mary
"

My children enjoyed Spark Camp so much they couldn't wait to go back and try 2D Game Makers.

"
"

Kids had a great time. Teachers were very helpful. It would be great to have (help) all kids present their apps and speak for a few secs rather than picking up 2 kids to present their work

"
Hi Vinay,

Thanks for leaving us a review!

At the majority of our camps all of the children get the opportunity to present their games at the award ceremony, it sounds like maybe in this instance they ran out of time! The last afternoon of Code Camp kids can be busy de-bugging their awesome games and getting them ready to publish, so this does happen on occasion.

I'm glad your child enjoyed the camp, we hope to see you again next time!
"

My son really enjoyed a lot at the Code Camp. He was too excited to create the game and was really happy while giving us a demo.
Looking forward to next level.

"
"

Thoroughly enjoyed the experience and support to learn to code in an enjoyable environment

"
"

My child went into Code Camp knowing nothing about programming/software development. Having completed a 3-day course and showing me a game that was created, my child wanted to continue the piece of work by showing and describing how to add new levels to the game.

"
"

Great well run camp for kids who are interested in coding /games. my child loved. My constructive feedback is : be good to have more tasks that encourage collaboration between the kids and critical thinking. And also focus on other apps than just games/entertainment. thx

"
"

Great content. Good staff. My son loves it.

"
Thank you for your review. Glad to hear that your son enjoyed his time with us learning to code.

Many thanks,
Entisar & the team at Code Camp
"

Great code camp! My son had a wonderful time and the teachers were helpful, nice and understanding!. Camp took place during a very hot week and they made sure the children were hydrated. My son was delighted every day to show us his progress and the game he coded.
Very nice team and i wish they were running during term time as well

"
Hi Natalie,

Thank you for taking the time to review Code Camp. We're very pleased your son had a great time, despite it being the hottest day on record!

We'd love to chat with your school about running in the term time. If you'd like to refer a school you can do so here: www.codecamp.co.uk/refer (and get a free term of afterschool classes if it goes ahead!)

Many thanks!
"

My son was extremely excited about the stage 1 course, and couldn't wait to go back each morning. I would in future recommend to share a curriculum with parents, to understand what was learned and what tools used--it isn't easy to interrogate an 8yo, and outside of outcomes I don't really know the details of what was taught.

"
Hi Ehud,

We're very pleased to hear your son had a great time at Code Camp!

Thank you for the feedback about sharing the curriculum with parents.

We know that getting kids to relay what they've learnt throughout the day is no easy task! From next season (Summer school holidays) we will be sending parents a daily email detailing what their child has learnt and some talking points for when they get home.

If you'd like a breakdown of the curriculum please shoot us an email at hello@codecamp.co.uk and we can send you something.

Thanks again for sharing your Code Camp experience!

Mary & the Code Camp team
"

I received some feedback from my daughter and she mentioned possibly having a younger and older group setup for future Code Camps. Apart from that she enjoyed the Camp.

"
Hi there,

Thanks for getting in touch! We're very glad your daughter enjoyed Code Camp.

We do split our classes by age when enrolments number allow for it or if we have access to multiple rooms in a venue, but unfortunately, this is not always the case. We tackle this issue by adding extra Teachers Assistants to ensure the older kids are getting challenges and the younger ones are getting enough help. As the program expands, we hope for this to occur less often.

Thank you very much for your feedback!