Communication Channels

Email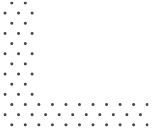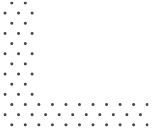 "

My son Elliott had the best time at Code Camp. He has ASD and sometimes finds it hard to settle in to new situations; however at Code Camp he immediately felt at home. From his amazingly warm and enthusiastic welcome from the team to every day he explained as 'flying by', he honestly told me he enjoyed every single second and learned a lot. Code Camp was extremely well organised and inclusive, my son thoroughly enjoyed himself and already has stressed to me it's very important he returns in the summer! Thanks a million Team!

"
Hi Sally,

WOW! What a wonderful review from you and your son! We're delighted he had a great experience and very keen to see him again in the Summer.

Thanks for the kind words :)
"

My son had a wonderful 3 days at Code Camp. Like many kids of his age, he has a keen interest in games so to have the opportunity to build his own and learn how, was an incredible experience for him. I popped in to the room a few times to see how he was getting on and what stood out was how passionate the teachers were and this made the environment relaxed, fun but also made learning more interesting for all of the children. He has been so proud of his hard work and has taken great delight in showcasing his achievements to friends and family.
It was also a great opportunity for my son to mix with a diverse mix of children and like many others over the three days, he made lots of new friends too.
I highly recommend Code Camp and will certainly look to sign him up again when the chance arises.
Thank you

"
Hi Brad,

We're so pleased to hear your son had a great experience at camp! I'm glad you got to see our amazing teachers in action, we think they are pretty awesome as well :)

Thanks for taking the time to review Code Camp, it really means a lot to us! We hope to see your son taking on the next level at Code Camp in the future.
"

Fantastic course, professionally run and with a friendly/knowledgeable team who connected brilliantly with the kids. They made something that can be difficult enjoyable.

"
Hi Matthew,

Thanks for the kind words! We'll be sure to pass them on to our awesome teachers who work hard to make Code Camp a blast for the kids :)
"

My daughter went to Code Camp knowing not very much at all about coding, or had any clue about how games are constructed. She took to it as if she had been coding all her life! The teaching by the young team was amazing, she learned a new skill, made some new pals, had a lot of fun and gained a huge amount of confidence. It's great to give kids this kind of exposure to a new skill outside of school, where it feels less like learning and more like holiday club - can't recommend the course enough.

"
Hi Sandra,

Thank you so much for the lovely review. Feedback like this makes us so excited to keep doing what we do! We hope to see you and your daughter next school holidays for even more coding :)
"

I have to say that when I told my 12 year old daughter she was going to Code Camp she was not best pleased and felt it was extra work on her school holiday. After Day 1 her opinion had changed and I asked her to rank her experience out of 10 (6 she said). On Day 2 it had risen to 9.5 and by Day 3 it was 10/10.
At the end of Day 3 as we were about to leave she was in tears at the thought that she was finishing and that she wouldn't see her fellow Code Campers again (one particular girl was like a sister to her and the staff noticed it too). She was very excited about the game she created and has shared it with friends and family. I would definitely recommend Code Camp to others and my daughter will be interested in attending another event in the future.

"
Hi Simon,

Thank you so much for the kind words! We're pretty chuffed that your daughter has rated us 10/10, after all, they are our most important customers :)

We can't wait to see you and your daughter next time.
"

My son absolutely loved his first Code Camp! He was so eager to show us what he had learnt each day! Well organised, loved the T-shirt/Cap and the Medal of acknowledgment at the end of the 3 days! We've already booked for the next one!

"
Hi Katherine,

Thanks for the review! We're glad your son was keen to share his achievements with you, and hope he's still rocking his Code Camp merch!
"

My two children (boy Cormac age 9, girl Isobel 11) attended the Rydes Hill School camp in the Christmas holidays 2018 (3 days). Absolutely loved it and I have recommended you to the Head of IT and Head master at my son's school (Aldro). I really hope that you hear from them as I haven't heard further as quite a few parents there expressed an interest....many thanks and please let me know if you are holding any other camps in the Guildford area (as Weybridge and Cobham are too far for me to get to and work really!) Thanks.

"
"

My daughter (age 9) attended in Jan 2018 and absolutely loved it, it's now her new favourite holiday camp! She didn't know any other children there, but after the kids days she had made some new friends and very keen to go back to the next camp!

"
Hi Dan,

Wow! We're very excited to be your daughters new favourite holiday camp (blushing)!

Thanks for leaving us a review, see you next school holidays :)
"

My son loves Code Camp - he has attended three times and really enjoys it. The quality of teaching is excellent and there are plenty of breaks and time away from the screens. Highly recommended!

"
Hi Zoe,

Thank you so much for taking the time to give us a review. We're so glad your son enjoyed Code Camp enough to come back 3 times, sounds like he is well on the way to becoming a coding superstar!

We hope to see you both again at a future camp :)