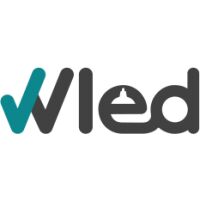 Consuming just 2.5 Watts of power, the non-dimmable 48SMD GU10 LED Bulb is the perfect spotlight replacement for your old style 40W halogen GU10s so you can swap them straight over and start saving money instantly.
You can start making your savings immediately with a multi buy discount when buying 10 or more. On top of this, any discount code running can take between 10-20% off of the reduced.
And that is not all! You should also know that these 2.5W GU10 LED bulbs can be shipped free of charge if your order exceeds £40.
Key Features That Makes It Special
Each 2.5W GU10 bulb comes with 48 individual high power 3528 Surface Mounted Diode LEDs making it the perfect replacement for a 40W incandescent. The product also comes with a milky glass cover to slightly diffuse the light.
The GU10 48SMD comes with an output of 268 Lumens and a wide beam angle of 120° along with 2 colour variations. One is Warm White (3000K) which is a soft white, similarly coloured to old style halogen spotlight, while Cool White (6000K) is a clear white used mainly in bathrooms and more modern designed rooms. These colour variations make it the best replacement for your existing 40W incandescent.
If you are having trouble working out what will be the best then have a read of our colour guide to find the best colour possible. We have also prepared a guide on things to consider when purchasing LED spotlights.
On top of this, all of our LED GU10s contain no mercury and have a instant on feature, so unlike old style halogens that take a while to get to full brightness through heating up, you will instantly be at full brightness.
We sell a wider range of GU10 LED bulbs both dimmable and non-dimmable while having a wattage of 2.5, 3, 3.3, 4, 5, 6, 7 or 9 Watts.
Energy Savings And Product Lifespan
Typically LED GU10 spotlights use around 90% less energy than their halogen counterparts, running between 2.5W to 9W. They also last for up to 50,000 hours, 50 times longer than halogen spotlights, making them an extremely cost effective lighting solution.
For more details about the key features of LED GU10 products see the video provided below:
5 Year Warranty And Returns Process
All Mirrorstone products come with a 2 year warranty as standard, with a large range of them being able to be upgraded to a 5 Year Warranty. All of the Mirrorstone LED spotlights are included in the range of lighting products that can be upgraded to a 5 year warranty.
You can also benefit from our 28 day home trial, letting you decide if your product is bright enough or if you want to change the colour.
If you require any more information on this 2.5W GU10 bulb or any of our LED lighting solutions, please don't hesitate to contact us via telephone on 0116 321 4120 or through e-mail on cs@wled.co.uk.
Visit Product Page
Phone:
0116 321 4120
Email:
cs@wled.co.uk
Location:
Unit 1A, 20 Devonshire Road