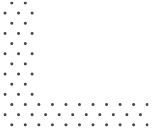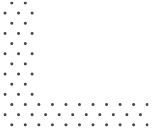 Many thanks for taking the time to review Dermabalm.

Many users tell us that it has a magical effect on their skin and it is one of the most popular natural remedies we offer from the Good Life shop.

We are very grateful for you sharing your experience with others.
"

I have written to you already about this Dermabalm. It has done nothing at all for the scars on my legs, despite following instructions and using it liberally. It is very watery indeed, more water than anything else. It would be hard to describe it as a cream as there does not seem to be any cream in it at all. In the bottle it looks just like milk.

"
We are so sorry that the Dermabalm hasn't helped you as it is one of our most popular and widely used products, but like most natural and allopathic remedies not everyone benefits from them.

We will gladly offer you a full refund if you send us the pack back so that we can investigate the production batch. You can find details of where and how to send it on the Good Life Letter shop page.

Our standard policy is to offer a non quibble refund on all the products we sell if returned within 35 days of purchase even if the pack is open and most of the prouct used. This allows buyers to test the product and see whether they achieve any helath benefits as a result. In your case clearly you haven't enjoyed and benefit and even if you bought the pack over 35 days ago we will homour the returnns policy for you.