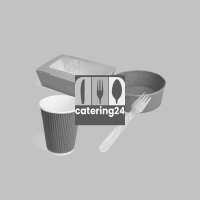 Great value and insulator for all types of servings.
About Catering24.co.uk:
We are an e-commerce forward thinking catering supplier to the UK! Based in London we like to keep up with the latest trends within the foodservice industry and offer a fantastic range of products for all needs. Our mission is to produce a website that's easy to use for the busy caterer saving their time and money. The majority of people that work for Catering24 are all food mad and this reflects through our passion for service and knowledge of the industry. We believe that clear simple policies and communication is the best way forward in creating a long term relationship with our customers that is why we have created a company that we'd want to deal with if we were you.
Visit Product Page
Phone:
0115 9444434
Email:
hello@catering24.co.uk
Location:
Midland Court
Manners Industrial Estate