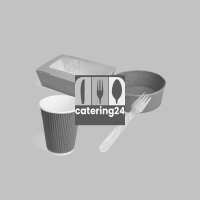 What can you expect from Catering24's farmyard party boxes?<br /> <br /> Optimum product protection for fast food and snacks; also suitable as a gift, party or activity box.<br /> Multi-purpose disposable packaging Available in many different colours and original designs.<br /> Recycled and biodegradable paperboard<br /> Can be individually adjusted according to customers' desires and needs.<br /> Product delivered flat.<br /> <br /> <br /> It couldn't be simpler to get the party supplies you need. Benefit from competitive prices and fast delivery when you shop with Catering24.<br /> The following party boxes are also available:<br /> <br /> Creature<br /> Bugs 'n' Slugs<br />
About Catering24.co.uk:
We are an e-commerce forward thinking catering supplier to the UK! Based in London we like to keep up with the latest trends within the foodservice industry and offer a fantastic range of products for all needs. Our mission is to produce a website that's easy to use for the busy caterer saving their time and money. The majority of people that work for Catering24 are all food mad and this reflects through our passion for service and knowledge of the industry. We believe that clear simple policies and communication is the best way forward in creating a long term relationship with our customers that is why we have created a company that we'd want to deal with if we were you.
Visit Product Page
Phone:
01442506501
Email:
customerservices@catering24.co.uk
Location:
20-22Wenlock Road