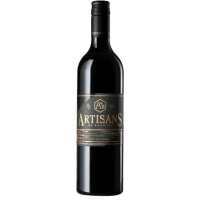 96+ - 97 Points - Stuart McCloskey ?The bouquet fills the room with layers of sweet spice, violets, liquorice, raspberry, bay leaf ? there?s a cool mineral feel and a resemblance to a maturing Pinot Noir which intrigues. The palate is supple, succulent, and layered with spiced, sweet red and black fruits roll gently into the arms of supple, ripe tannin. The flavours keep coming with currant, bay leaf and a smidgin of dried herbs ? liquorice too. Bitter coffee and dried mint creep in after a few minutes. The density is admirable ? I enjoy the chew. There?s a touch of salinity rather than obvious acidity which provides relief from the richness. This is certainly a suave, seductive number and provides immediate pleasure, but does have the quality to carry on for another 5-7 years. I would suggest a few hours in a decanter before dipping your toes in. Served using Zalto Bordeaux glassware.?
About The Vinorium:
The Vinorium, almost exclusively purchase direct from a group of world class winemakers. The Vinorium offers flexibility to both private clients and independent wine merchants and a truly global service, which is supported by many of our winemakers.

We simply live and breathe Australian wines like no other UK merchant we know.
Visit Product Page
Phone:
01622859161
Email:
enquiries@thevinorium.co.uk
Location:
Ashmill House, Ashmill Business Park, Ashford Road