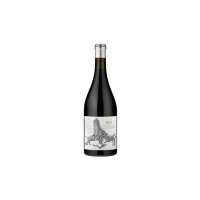 Exclusive to The Vinorium  99 Points - Stuart McCloskey ?Sampled after 12 hours in the decanter. If truth be known, I struggled with this wine when it first arrived and refrained from offering my tasting note. Today, it joins the remainder of the collection as a strong family member, which has felt lost without it. Sweetness juxtaposes with savoury meatiness ? a firm nod to the Northern Rhône. Heady aromas of anise, fennel seed and ink combine with the sweetest of black fruits and then comes a board of charcuterie. The length is astonishing and finishes with sweet fennel and studded salami. Wait a minute and then enters spice tinged citrus fruit with a faint tinge of blood orange? Umami, ocean-esque and sea kelp are more pronounced with aeration. To put simply, this is a contender for one of the greatest Northern Rhône wines (albeit from Oz) you will ever enjoy. Natural, unforced and certainly the longest lived ?17 Standish wine. Drinking now, but it?s a baby to 2050.? Tasted 24 Nov 2020
About The Vinorium:
The Vinorium, almost exclusively purchase direct from a group of world class winemakers. The Vinorium offers flexibility to both private clients and independent wine merchants and a truly global service, which is supported by many of our winemakers.

We simply live and breathe Australian wines like no other UK merchant we know.
Visit Product Page
Phone:
01622859161
Email:
enquiries@thevinorium.co.uk
Location:
Ashmill House, Ashmill Business Park, Ashford Road