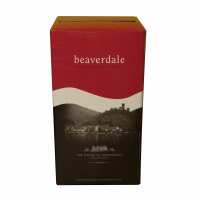 This popular grape produces wine with very fruity, yet spicey characteristics. Pinot Noir has a velvety flavour that is met with a fullness of aroma resembling black currants.
Richard Blackwell (the owner of Wineworks) saw a gap in the market in the late 80's for a really good quality wine kit, and launched a range called The House of Beaverdale. Throughout the next 15 years he developed this range with improvements in quality, varieties and packaging, to solidify its position as the best selling quality wine kit in the UK.

Sweetness: Dry
Oak: Medium

About Love Brewing:
Whether you are making, wine, beer, cider, or spirits & liqueurs, we have everything you need to get the best possible results. From our top-rated Wineworks, Beerworks and Ciderworks Kits, to the full range of Still Spirits flavourings, yeasts and equipment, we have the right kits and equipment for you, whatever your interest and experience.
Visit Product Page