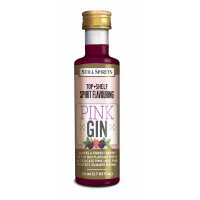 A forest berry gin style with a delicate pink hue, the perfect summer drink.
Add this essence to 2.25 litres of 40% ABV distilled spirit or vodka.
Makes 3x 750ml bottles.
Note: Bottle labels may vary slightly depending on production line run
About Love Brewing:
Whether you are making, wine, beer, cider, or spirits & liqueurs, we have everything you need to get the best possible results. From our top-rated Wineworks, Beerworks and Ciderworks Kits, to the full range of Still Spirits flavourings, yeasts and equipment, we have the right kits and equipment for you, whatever your interest and experience.
Visit Product Page