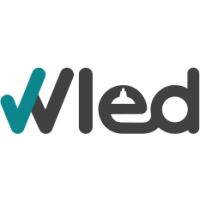 This GU10 fitting from Mirrorstone™ is specifically designed to perfectly satisfy any of your lighting requirements, in which directional adjustments may be necessary.
It achieves this by incorporating an integral tilting feature, allowing up to 30° of directional variation.
This tilting fitting is simple white, however, they're also available in other super finishes. Within the same range of standard/non-fire rated GU10 fittings, there are brass, polished chrome and satin chrome options to choose from, all of which can be had without the tilting feature.
As with all of our GU10 downlights and fittings and LED light fittings, it is manufactured to the very highest of standards and bears the CE marking, meaning that it meets the requirements of European Conformity.
As its title suggests, this white fitting is designed to take GU10 LED bulbs, which, although they'll initially cost you slightly more than traditional halogen bulbs, will last much, much longer and require far less electricity to produce the equivalent Lumens of brightness, which equates to substantial mid and long-term savings for you on your electricity bill.
Give Me A Reason!
Whilst financial savings are clearly going to be an important factor, in your decision to switch from traditional lighting to LED lighting for your home, there are many others to consider as well.
One of these may be the fact that LED lighting products generally have a significantly reduced impact on our environment. Unlike halogen light bulbs, LED GU10s do not contain harmful Mercury, nor do they emit the UV (Ultra-Violet) rays, which have been scientifically linked to premature aging and countless instances of skin cancer.
LED bulbs are also fully recyclable, which must be another tick in the ecological box, right?
What's Your Preference?
GU10 lights and fittings are some of our best-selling products. This is due to them being so practical for so many different applications.
The bulbs themselves are generally available in two different light colour temperatures, so, depending on what you intend to use them for and in which setting, you'll want to choose between the Warm (3000K) and Cool White (6000K) alternatives. Certain models, such as the GU10 LED 7W COB, 480 Lumens are available in a Daylight (4000K) option, and many are also dimmable.
Because lighting plays such a huge part in determining the 'mood' of a room, it's advisable that you choose the colour temperature that'll reflect the room's function. Generally, people go for the crisper Cool White temperature in their bathrooms and kitchens, whereas the mellower Warm White is more often installed in living rooms and bedrooms.
People seldom choose to employ these particular light fittings in isolation, so there'll be another exciting decision for you to make, regarding the ideal number for your room.
Rewards And Savings
We're always seeking to give our customers...
Visit Product Page
Phone:
0116 321 4120
Email:
cs@wled.co.uk
Location:
Unit 1A, 20 Devonshire Road