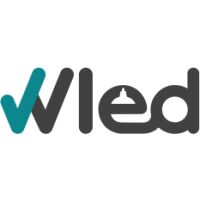 Are you thinking of modernising your home or business premises, and creating a wow factor with some stylish, top quality LED ceiling lights? If so, then you've come to the right place, as this GU10 downlight fitting from Mirrorstone is the one for you!
It sports a gorgeous satin chrome finish, and will tilt to give you the best possible light placement.
This GU10 LED downlight is 85mm in diameter and requires a recess depth of just 25mm, so it will fit into any ceiling in your home absolutely perfectly.
Our customers don't generally purchase just one of these superb tilt fittings for their rooms, so it's wise to decide just how many you'll need to illuminate yours.
Apart from this we sell a variety of GU10 LED downlights such as fire rated, IP65 fire rated, standard fittings like the one in question, IP65 fittings and Short Can downlights.
Benefits For Your Home Or Business
Many people are beginning to realise that, in comparison with their traditional bulbs, LED ceiling lights are the way forward for their homes and businesses.
They represent not only super styling, but also great choice, flexibility and above all value for money.
For a start, this GU10 fitting will look great and, if you're not a fan of the satin chrome model, this tiltable fitting is also available in white, polished chrome and brass finishes.
If you don't need it to tilt, we have fixed options as well in a similar choice of finishes.
Its GU10 LED bulb compatibility also gives you a plethora of options, as there are an incredible number of those on offer too!
Maybe you'll go for our bestseller, the LED 80 SMD 3.3W which emits 400 Lumens of brightness, the equivalent 50W halogen spotlight bulb. Or perhaps you want dimmable LED bulbs such as the LED 27 SMD 6W 450 Lumens variety which will work with all of our trailing edge dimmer switches.
For those wishing to create some stunning lighting effects like strobing, there's always the RGB LED spotlight bulbs, some of which come complete with a free remote control.
LED lights are incredibly versatile, allowing you to choose a light colour temperature that'll suit your room's function. The cool white (6000K) is most people's choice for functional rooms such as kitchens and office spaces, however the daylight white's (40000K) more naturalistic quality is growing in popularity for these areas. In living spaces, the warm white (3000K) variety will create a mellow and relaxed ambience that's ideal.
As these GU10 LED bulbs produce the same number of Lumens as their old-fashioned, power thirsty fluorescent and incandescent counterparts, for just a fraction of the energy requirement,...
Visit Product Page
Phone:
0116 321 4120
Email:
cs@wled.co.uk
Location:
Unit 1A, 20 Devonshire Road