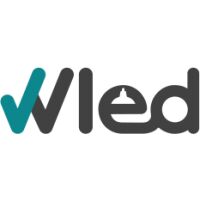 This GU10 fitting features an exclusive finish in polished chrome that adds a reflection to your ceiling making it glimmer.
This Mirrorstone fitting requires a cutting hole of 80mm, has a diameter of 85mm and has a recess depth of only 25mm.
What Are The Benefits Of Tilt?
The tilting option on this GU10 fitting is ideal for use in any room where you would require a focused beam of light.
In a kitchen, for example, you may wish to direct the light towards a breakfast bar so this is where the tilting feature becomes really handy! In terms of flexibility it allows up to 30° of directional variation.
Like The Idea Of Tilt But Not Too Keen On The Colour?
If you aren't sure on the polished chrome finish then there are 2 more suitable products with different colour options that may suit your needs. These are available in a striking Brass finish or a flawless Satin Chrome which provides a more contemporary feel.
If you aren't sure yet of the fitting that you'd like, then have a look through all of our GU10 fittings in a variety of finishes and with Fire Rated, IP Rated and Short Can options.
Where Can These Be Installed?
These can be installed anywhere within your home with the exception of your bathrooms as they are IP20 rated. They also feature a tilt angle of 30° unlike the fixed GU10 fittings. Mainly they are installed within the living areas or the bedroom.
Spoilt For Choice On Our Wide Range Of GU10 Products
We have many GU10 spotlights which all have their own unique qualities such as different colour options that include Warm White (3000K) and Cool White (6000K). The lamps also have various beam angles, lumen levels and some are even available as dimmable.
We highly recommend our best seller GU10 LED 80 SMD that uses only 3.3 watts of power and is the equivalent of 50 watts. It also comes with a choice of 3 different colour options, 120° beam angle and has 50,000 life hours!
RGB LED spotlights are well suited for rooms like a child's bedroom, allowing the user to have some fun with the lighting.
Why use LEDs?
LEDs are widely used in households, businesses and public places. There are many reasons why you should switch to LED lighting:
LEDs last a lot longer and have approximately 50,000 life hours whereas fluorescent bulbs have less than half of these hours.
They are highly energy efficient as they use less heat than incandescent bulbs that are known to lose up to 80% of their energy.
There is no humming at all so LEDs are very silent.
The lights are capable of delivering a focused beam of light without the need of reflectors or lenses.
When dimmed they will retain...
Visit Product Page
Phone:
0116 321 4120
Email:
cs@wled.co.uk
Location:
Unit 1A, 20 Devonshire Road