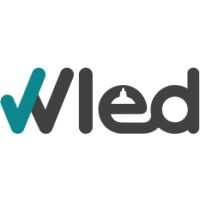 Our Tilt GU10 Brass Fitting is a simple yet stylish solution to housing your spotlight. Its GU10 base ensures full compatibility with our entire GU10 range.
The glossy brass finish gives it an elegant and classy appearance that would suit a wide variety of interior decors.
All you need to do is provide an 80mm cutting hole for the fitting, and ensure you have a recess depth of at least 25mm.
At various points in the year, we run different offers on our discount codes page. Check them out to see if you could save up to 20% off selected items.
Whether you make any savings using our codes or not, you're guaranteed some savings next time you shop with us through our loyalty points scheme. You can use your points to earn up to 10% off anything you order from us in the future.
Which Spotlight To Buy?
Leave that to us. We've got a wide range of GU10 spotlights to choose from, with a couple of recommendations too. All of these are compatible with this GU10 fitting.
Our 3.3W GU10 LED 80 SMD is one of our best sellers – and when you see what it can do it's not surprising!
It's extremely light on energy consumption at just 3.3W, yet the 80 surface mounted diodes (SMDs) still manage to provide 400 lumens of light. You choose whether it shines with warm white (3000K), cool white (6000K) or day light (4000K).
Throw in a beam angle of 120o and a lifespan of 50,000 hours, and you're left with a spotlight that has no real weaknesses.
Our other recommendation comes in the shape of our Dimmable GU10 LED 27 SMD.
It's a little bit more power thirsty at 6W but also shines brighter at 450 lumens.
It has the same beam angle and lifespan as our 3.3W spotlight, but crucially this one is dimmable – allowing you to alter the brightness.
You should be aware though that in order to use dimmable light you will need a trailing edge dimmer. The leading edge dimmers that you commonly find in most homes aren't guaranteed to work with LEDs and can even damage the lights too.
Our featured brass GU10 fitting is just one of many that we sell, with our whole range of GU10 downlights available to browse here. You'll find an extensive range of fire rated, IP65 fire rated, standard fittings, IP65 fittings and Short can downlights.
Returns, Warranty And Contact Details
Sometimes when buying online, you change your mind once you've received your item. This is completely natural and there's nothing wrong with this.
If you do find yourself in this position, you're entitled to a full refund or exchange within 28 days of purchase.
You'll also get a 12 month warranty covering you for any faults that may develop in the product, courtesy of Mirrorstone.
You can contact us...
Visit Product Page
Phone:
0116 321 4120
Email:
cs@wled.co.uk
Location:
Unit 1A, 20 Devonshire Road