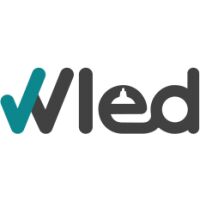 Are you looking for a value-for-money lighting solution that will look great when installed in the ceiling of your home or business premises and is compatible with your favourite LED bulbs?
Wow, that sounds like a tall order, but you may have just found what you're after in this Fixed GU10 Fitting from Mirrorstone!
This fitting provides a simple and understated satin chrome finish for your GU10 spotlight and will look equally at home in any ceiling you choose. And at just 85mm, requiring a small 58mm cutting hole, these fittings are discreet too!
However, if the satin chrome finish isn't your cup of tea, we also have these GU10 light fittings in regular chrome, white and brass finishes, to suit your décor.
It's fixed, but should you require more directional light, we offer them with a tilting capability, so they'll be able to take advantage of your GU10 LED bulb's beam angle and give you the directionality you're seeking.
Apart from this we sell a wide range of GU10 LED downlights where you can find fire rated, IP65 fire rated, standard fittings, IP65 fittings and Short Can downlights.
Compatibility Is Key!
When you choose this ceiling light fitting you're also choosing its cost-effectiveness, functionality as well as its compatibility with our GU10 LEDs.
There are lots to choose from, but our very best seller is the excellent 3.3W GU10 LED 80 SMD model. This bulb requires a mere 3.3W of electricity and produces the equivalent 400 Lumens of brightness of a 15 times more power-hungry 50W incandescent.
This energy efficiency equates directly to cash in your pocket when you decide to switch to LED as your main source of lighting.
Your savings won't stop there though. This GU10 LED bulb has a life expectancy of some 50,000 hours, 20 times that of an incandescent, and over 10 years in real terms.
When you choose our dimmable GU10 6W LED 27 SMD bulb, you'll make more savings. When used in conjunction with one of our trailing edge dimmer switches, you'll be able to precisely control the amount of light in your room.
The ambience of your room is also important. Created not only by the dimmer, but also by this bulb's colour temperature, you'll be able to choose between the warm white (3000K), most people's choice for cosy bedrooms and living areas.
There's also the cool white (6000K) which provides a brighter, more clinical quality of light better suited to kitchens. Many of our customers are now opting for the daylight white (4000K) which GU10s like the aforementioned 6W dimmable bulb provide, as its more naturalistic light is great in just about any room.
People seldom decide to...
Visit Product Page
Phone:
0116 321 4120
Email:
cs@wled.co.uk
Location:
Unit 1A, 20 Devonshire Road