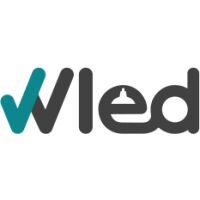 The simplest things in life are often the best – and the same can certainly be said about our GU10 Fixed Chrome Fitting.
The Mirrorstone fixed fitting provides a no nonsense and undemanding finish to your spotlight. The chrome colour scheme gives it a contemporary edge, and will look great in any room of the house.
The GU10 base ensures compatibility with all our GU10 spotlights – giving you a whole host of choices.
It only requires a 58mm cutting hole in the ceiling, and remains discreet due to its 85mm diameter.
We have a far wider range of high quality GU10 downlights for sale if you're looking for something different. It consists of a huge selection of GU10 fire rated downlights, IP65 fire rated, standard GU10 fittings, IP65 fittings and Short Can downlights.
You can save money when you shop with us through a couple of ways.
The first is our discount and promotional codes page, which could save you up to 20% off selected items. We have a number of different promotions that run at various points of the year, so it is worth checking back on these.
The other way is by earning loyalty points. These can be earned on anything we sell and can be built up to get you up to 10% off future orders, making shopping with us a worthwhile investment.
The Spotlight For Your Fitting
Of course when buying a fitting, you'll need a supplementary spotlight to fit into it.
We would highly recommend one of our best selling products for this – our 3.3W GU10 LED 80 SMD.
At just 3.3W of energy consumption, it is really efficient – an equivalent incandescent would use 50W to provide the same brightness. That's over 15 times more!
Speaking of brightness, it will take those 3.3W and convert it into a massive 400 lumens of light with its 80 surface mounted diodes (SMDs). This represents serious performance for such a low wattage.
Furthermore, the lifespan is just as astounding – 50,000 hours!
You'll also get a choice of 3 colour temperatures – warm white (3000K), day light (4000K) and cool white (6000K).
For something a little different, you might also want to check out our 6W Dimmable GU10 LED 27 SMD.
This spotlight still has the frugal nature of LEDs with a power consumption of just 6W, but still provides plenty of horsepower with 450 lumens at max brightness.
The key differentiating feature of this LED spotlight however is the fact that it is dimmable. You should also know that if you do want to use the dimmable function on this item, you will need a trailing edge dimmer switch. Existing leading edge dimmers can't be guaranteed to work, and could even damage the LEDs in a worst case scenario.
Move Forward With LED Lights
For the most part, we've been using incandescent and fluorescent bulbs for many years now. With such habits so deeply ingrained in us, LEDs will have to offer a lot to make us...
Visit Product Page
Phone:
0116 321 4120
Email:
cs@wled.co.uk
Location:
Unit 1A, 20 Devonshire Road