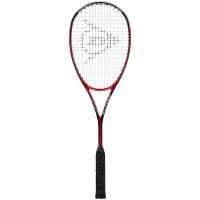 "The Dunlop Precision Pro 140 squash racket is best suited to players seeking a combination of power, control and a great spin potential. Featuring a head size of 72.8in2 (470cm2) and a closed throat design, the racket offers improved precision and control over shots. It uses CXMAX and AeroSkin Cx technologies for greater head speed and more penetrative shot making, as well as Glide Polymer technology that enhances power and durability. Stiffness and resilience are provided by a Tapered Shaft design delivering greater energy return on impact and a Great White 17G string maximises spin and comfort. The racket includes a full cover for protection when not in use.
"
About Sweatband.com:
We are Sweatband.com - Your no.1 sports superstore!
For over a decade we've been selling sports and fitness equipment through both our website and our central London showroom.
We are a Google Certified store, which means Google confirm that our customer service is of the highest level and we despatch orders with the utmost reliability. But we're not just online! Come and find us in our showroom near Oxford Circus and talk to one of our specialist advisors.
We strive to offer our customers the best, most competitive possible deals online.
Visit Product Page
Phone:
020 3773 3940
Email:
support@sweatband.com
Location:
94 Cleveland Street