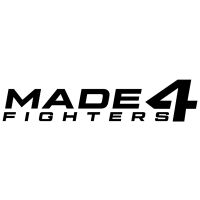 The Venum Kontact Gel Kneepads will ensure an optimal shock absorption, a perfect fit knee and an unparalleled comfort! The Venum Kontact Gel Kneepads are born from the unique Venum technology : the Gel Shock System™. This Venum protection has an exclusive ventilation system on the back to offer an effective ventilation. These knee pad will protect you from shock and scratches and will maintain your joint. TECHNICAL FEATURES Exterior: 75% neoprene - 25% Gel rubber. Interior: 100% cotton. Ventilation system on the back. Reinforced seams.
About Made4Fighters.com:
Made4Fighters.com is a UK based specialist retailer of Combat Sports Equipment & Apparel. Established 2007.
Visit Product Page
Phone:
01280 818648
Email:
contact@made4fighters.com