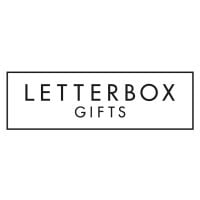 FREE NEXT DAY DELIVERY Beautiful handmade Macarons, delivered through the letterbox are the perfect birthday gift or congratulations gift for any occasion. Macarons made fresh to order and delivered the next day. 30th birthday gifts, delivered through the letterbox. Order Macarons online with Letterbox Gifts for next day delivery. Macarons Orders Placed after 11am will be dispatched the following working day. Sorry, no add-on items can be included in Macaron orders. A box of 18 delicious fresh macarons delivered through the letterbox. This gift box includes a complimentary greetings card and free UK delivery. This beautiful box of 18 mouth-watering macarons includes the following flavours, which may vary from time to time. Vanilla, Lavender, Blackberry & Rose Includes a 'Just for You' greetings card that can be personalised with your message. Macarons last for 7 days, best kept in the fridge. ALLERGENS: All macarons contain nuts & eggs. Suitable for Vegetarians.
About Letterbox Gifts:
Letterbox Gifts produce beautiful letterbox friendly gift sets containing British-made products, each being hand-wrapped in our workshop in Sheffield. They are designed to be delivered straight through standard letterboxes to avoid any annoying trips to the post office! There is a Letterbox Gift for every occasion, with each gift set coming with a complimentary greetings card which can be personalised with your own message. Letterbox Gifts also offer subscriptions, where a different Letterbox Gift comes through the door each month.
Visit Product Page