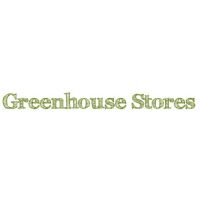 8x10 Halls Blockley Greenhouse. The UK manufactured Halls Cotswold Blockley Silver 8x10 Greenhouse is the newest 8ft x 10ft model from Halls and has unique design features like wide 80mm gutters. Unique Zero Threshold™ Door System is a first in modern greenhouse design and totally unique to Eden Greenhouses. There's simply nothing to step over as you enter the greenhouse. No tripping over traditional raised base plinths, and easy access with your wheelbarrow or wheelchair. This system complements the integral base plinth that makes installation fast and easy as well as adding stiffness and rigidity to the structure. Extra Wide Gutters with Downpipes make a big difference to the amount of fresh rainwater you can collect as well as help keep them blockage free from fallen leaves. These superb 80mm wide gutters also come complete with 40mm downpipes as standard. Along with the super strength ridge bar these wide gutters also add to the overall stiffness of the greenhouse, giving increased stability in adverse weather.
+ 8ft 4" (2560mm) Wide Greenhouse
+ 3mm Horticultural (2ft x 2ft Panes) Glass
+ 4x Large Roof Vent
+ Double Door with Lock
+ No Threshold Entry
+ 80mm Width Gutters
+ Downpipes Included
+ Silver Aluminium Frame
+ 12 Year Manufacturers Warranty
+ Full Instructions and Fixing Brackets Included
+ Made in Great Britain
Halls Greenhouses Halls Cotswold Blockley 8ft Wide Greenhouse
About Greenhouse Stores:
We offer a huge selection of high quality models and accessories from all of the leading brands and manufacturers in the glasshouse market today. We believe that gardeners need products that are made to last and won't let them down, therefore we only have garden equipment for sale that we truly believe in and would happily use ourselves.
Visit Product Page
Phone:
0800 098 8877
Email:
Sales@greenhousestores.co.uk
Location:
Mere Green Chambers,338 Lichfield Road,