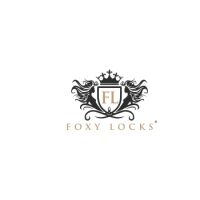 Introducing our Platinum Blonde 14 Inch Silk Seamless Clip in Extensions from our Elegant range here at Foxy Locks. Our 14 inch Foxy Locks Platinum Blonde Extensions are now designed using our new and improved silk seamless wefts, which lie flat against the scalp and remain undetectable! Thanks to our Silicone band technology, each strand is bonded at the top of each weft, therefore reducing shedding and tangling and lengthening their lifespan. Now made with the thickest end tips on the market, our 14 inch Foxy Locks Platinum Blonde Hair Extensions look and feel luxurious from top to bottom. Benefits of Silk Seamless Wefts Lighter, softer silicone. More comfortable than traditional hair extension methods. Strong but pliable. Each strand of hair is fused into the silicone band, which reduces shedding and tangling and helps prolong the longevity of the extensions. Due to the unique fusing of hair, the silk banded wefts can be cut to customise your weft sizes if needed, with almost no shedding*. Colour: Platinum Blonde Weight: 120g Length: 14" Type: Silk Seamless Clip In Includes: 7 wefts (Full head): - One x 8" wide with 4 clips - Two x 6" wide with 3 clips - Two x 4" wide with 2 clips - Two x 2" wide with 1 clip Made from Remy human hair Silk seamless wefts End tip thickness is now the thickest on the market Suitable for finer hair
About Foxy Locks:
Foxy Locks Hair Extensions UK are the best manufacturer and realer of Remy Clip in Human Hair extensions in the world. Often imitated and copied but never beaten on price or quality, our products put the rest to shame and we offer exceedingly good customer service and support.

Buying from Foxy Locks is simple and easy and we offer free UK delivery and great prices for worldwide shipping. Should you need any help, our awesome customer service team will help you happily.



Visit Product Page
Phone:
845 8387 369
Email:
help@foxylocks.com
Location:
Foxy Locks Ltd, 16 Marsh Lane Industrial Estate, Hayle