Sort by: Most Recent Filter: None
"

Really impressed with my new garage floor, I'd looked at a few options but wanted something clean and simple and these fitted the bill perfectly. The thinner profile of the tile was ideal as our back door would catch on a thicker tile and fitting them was quick and simple. They are super tough which makes cutting them to fit in the awkward spaces a little harder but at least I can be confident they are built to last!

"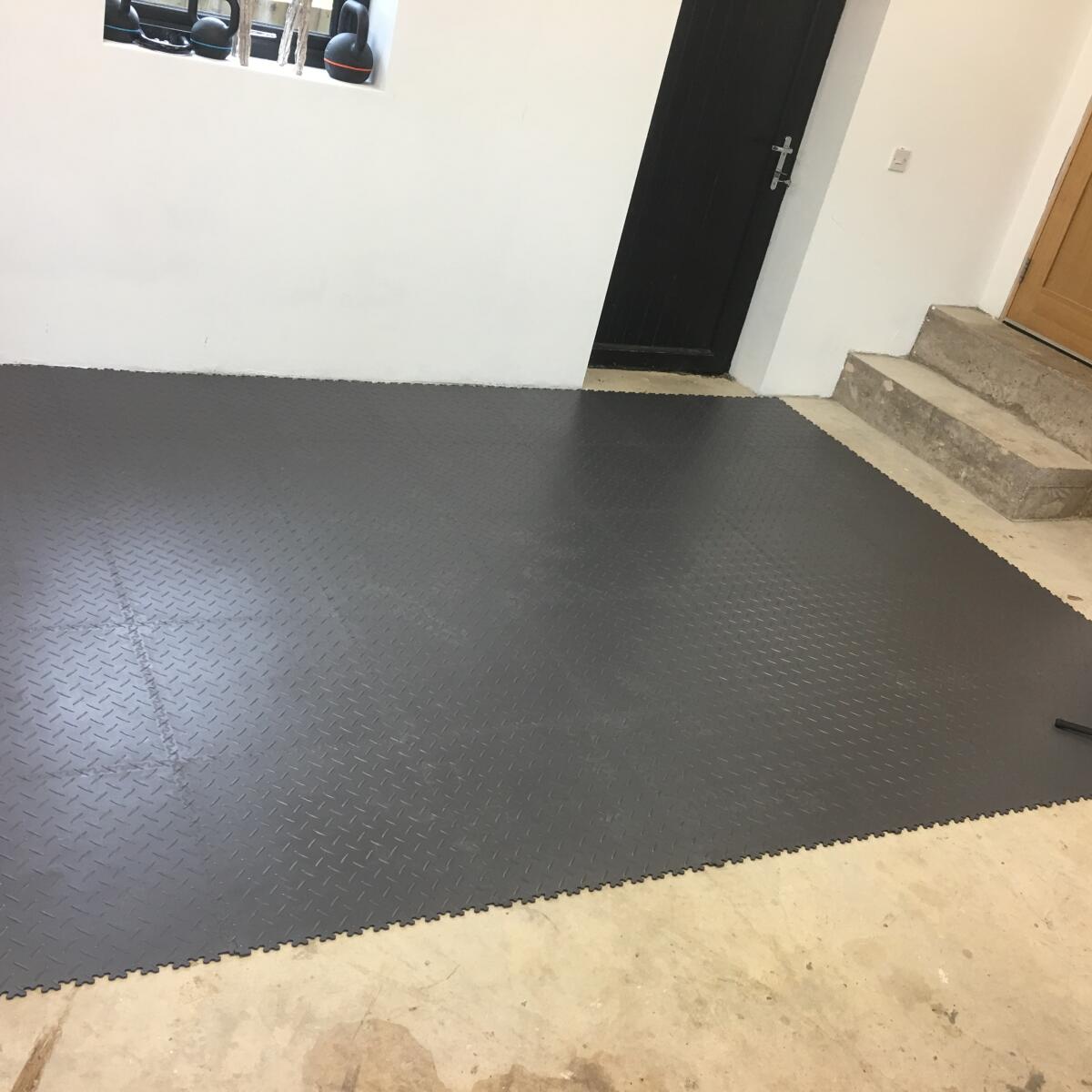 Thanks very much for the positive review, Neill! All of the Flexi-tile range is very tough (you'll get 25 years out of it), so it can be slightly tricky when cutting for very awkward, hard to reach areas.

It looks like you're doing a fine job!

Thanks | Mark M
Posted 2 weeks ago
"

We used Flexi-Tile as part of our recent exhibition stand design. The guys were great to work with. They designed a branded floor system complete with edging to suit a shell scheme design that really added to the professional look of our stand. The tiles were also super easy to fit!! Great job, would definitely use again!

"
Thanks Dane. Pleased we could help!

Mark M
Posted 2 months ago
Thank you for your review! If you need any further assistance, you can give us a quick call or email.
Posted 3 months ago