Sort by: Most Recent Filter: None
Hi Jim,

Thanks for the positive feedback! Glad to hear from a returning customer and that you are happy with your new tiles!

Thanks,
Hallie
Posted 2 weeks ago
"

After having problems with every aspect of the garage floor. From concrete to screed then painting decided to go for the Flexi Tile option and highly delighted, easy to fit a little awkward to cut with a stanley knife so used a fine tooth handsaw and Boom I'm a Happy Man

"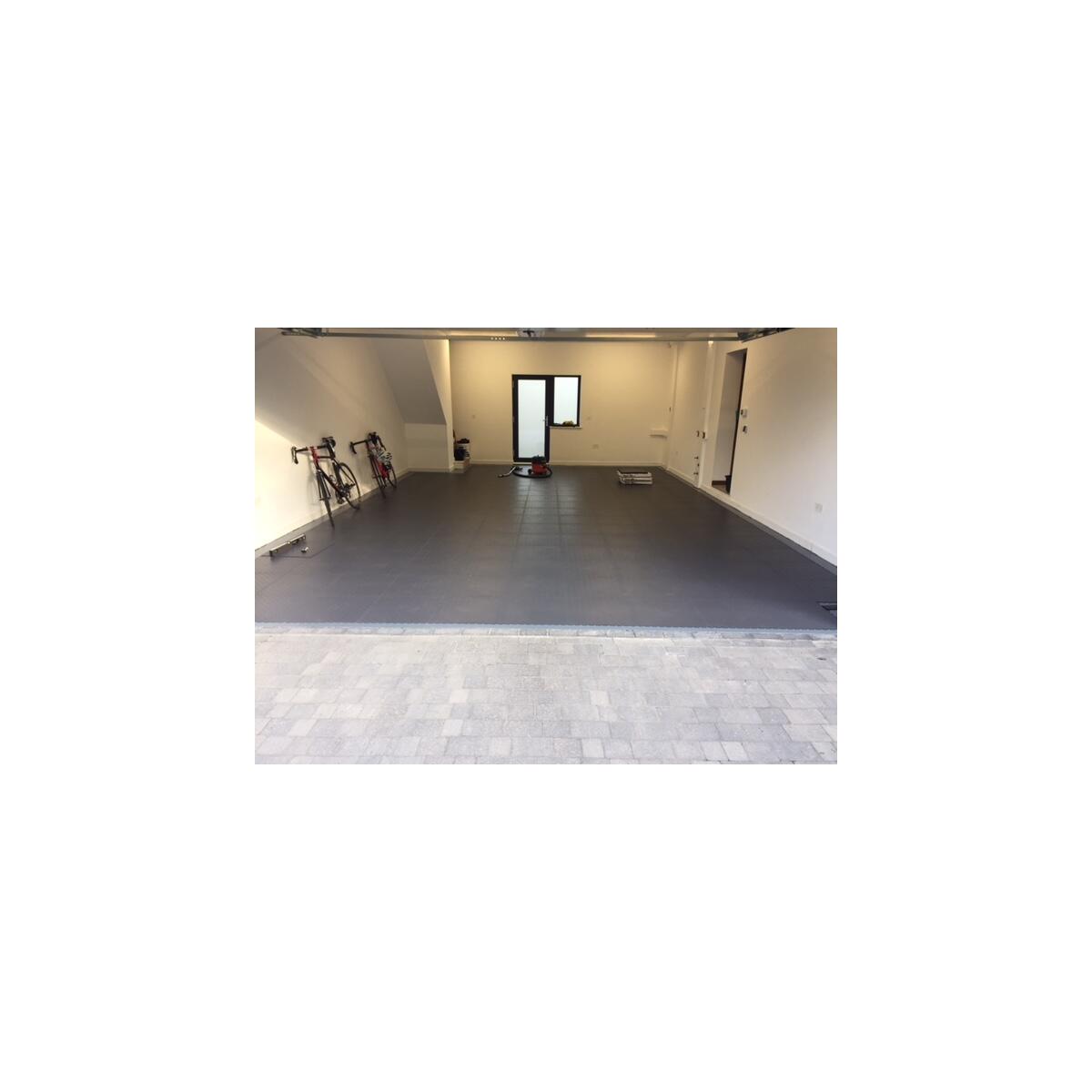 Hi Michael,

Glad you're happy with your new garage flooring. Thanks for the great feedback and photo!

Hallie
Posted 2 weeks ago
"

Unfortunately you sent the complete wrong tile that was required for a deadline, so we had no alternative but to use it. Only compensation put forward to date is £60 on account, it would of cost more than that to have the goods returned and the correct ones sent out again let alone the fact that the client had to have a floor design he didn't want. This still needs to be reviewed.

"
Hi Matt,

We are really sorry that our service did not satisfy your expectations. We set a high standard for ourselves and are disappointed to hear that you had issues with your delivery.

Unfortunately, at the time of your order, we were right in the middle of moving to the company's new premises. Due to human error and tight delivery deadlines, a tile with the wrong finish was sent to you. Our team discussed with you before the tiles were installed that we would cover all costs for the returned items. We also would have arranged an express delivery of your replacement tiles.

We assure you that this is an isolated incident and hope that this does not discourage you from making further orders with us. We apologise for any problems our mistake may have caused.

Thank you for your feedback

Mark M
Posted 2 weeks ago
Thanks for the excellent feedback Leslie! We're pleased you're happy.

Mark M
Posted 4 weeks ago
"

Flexi tile are always on hand to help out with any technical information, sampling and deliveries. The product is extremely durable, easy to work with and handle. We are always pleased to use there products! Always a great looking floor which is easy to install and hard wearing.

"
Thanks for the review Emma!

We have a great team working away, making sure our products and service are second to none!

Mark M
Posted 1 month ago
"

Really impressed with my new garage floor, I'd looked at a few options but wanted something clean and simple and these fitted the bill perfectly. The thinner profile of the tile was ideal as our back door would catch on a thicker tile and fitting them was quick and simple. They are super tough which makes cutting them to fit in the awkward spaces a little harder but at least I can be confident they are built to last!

"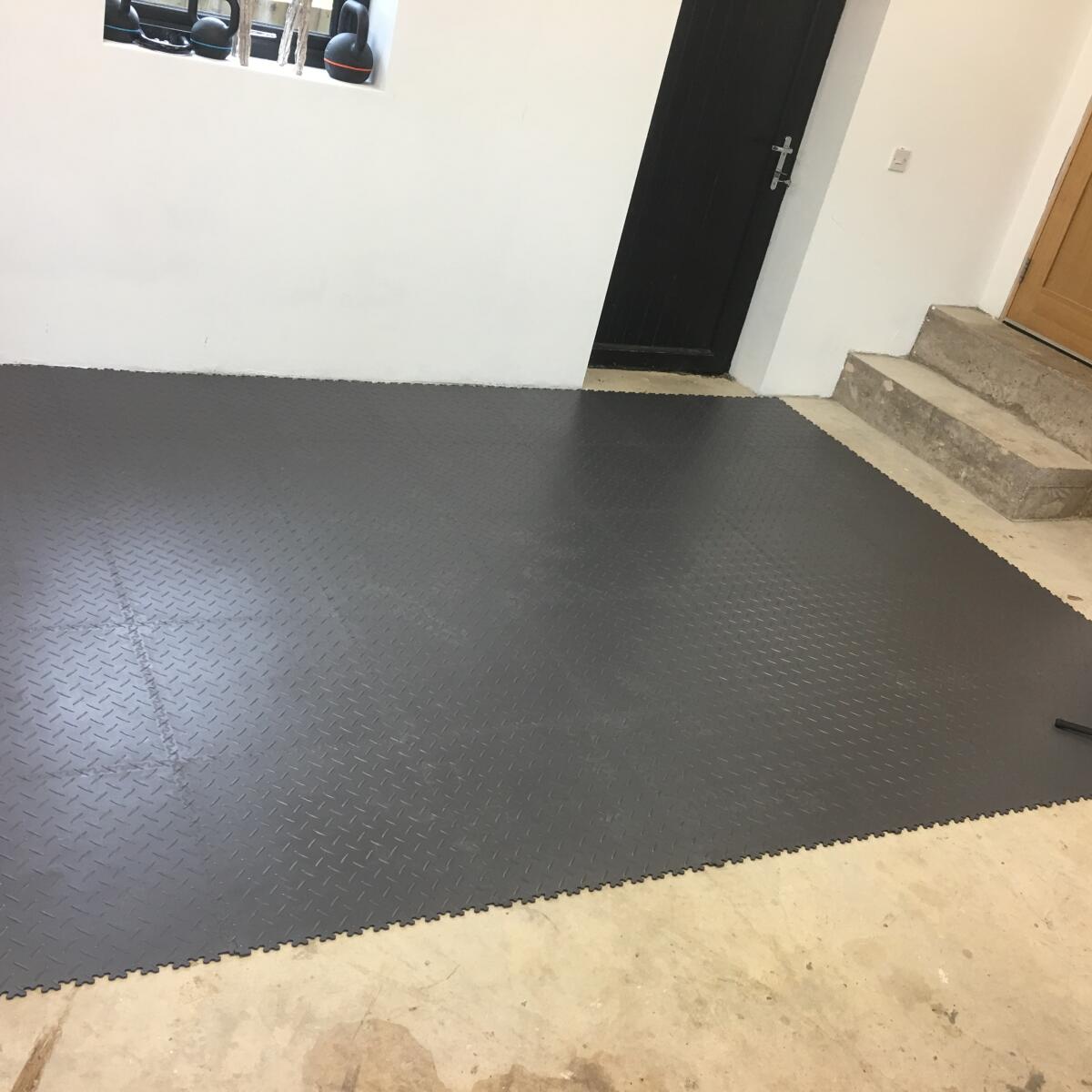 Thanks very much for the positive review, Neill! All of the Flexi-tile range is very tough (you'll get 25 years out of it), so it can be slightly tricky when cutting for very awkward, hard to reach areas.

It looks like you're doing a fine job!

Thanks | Mark M
Posted 2 months ago
"

We used Flexi-Tile as part of our recent exhibition stand design. The guys were great to work with. They designed a branded floor system complete with edging to suit a shell scheme design that really added to the professional look of our stand. The tiles were also super easy to fit!! Great job, would definitely use again!

"
Thanks Dane. Pleased we could help!

Mark M
Posted 4 months ago
Thank you for your review! If you need any further assistance, you can give us a quick call or email.
Posted 4 months ago