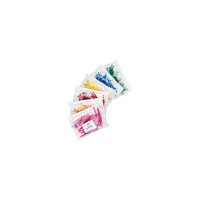 Pack (25). . Excellent access to all interdental spaces. . Ergonomic and easy to use handle. . Angled for easy reach, the TePe Angle Interdental Brush allows you to perfectly reach between your back teeth and from the inside. . The TePe Angle's clever design, with the long and flat angled handle, provides you with a natural, ergonomic grip, allowing you to clean with steady and controlled movements.
About BF Mulholland Ltd:
BF Mulholland Ltd is a full service Dental Dealer supplying consumable, equipment and repairs worldwide.
We have recently branched out into the computer software business as well and offer bespoke back up software.
Visit Product Page
Phone:
02894452668
Email:
info@bfmulholland.com
Location:
58 Glenavy Road