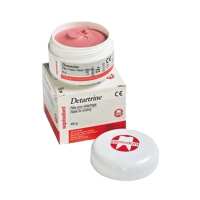 Each. Dental paste for scaling. Indications. - Polishing after scaling and root planning. - Polishing of fillings and dental surfaces. Features & Benefits. - Mechanical abrasive action due to the presence of silica. - Pleasant taste and feeling of freshness thanks to the essential oils. Presentation: 45 g Glass Jar Septodont Product Code: DETAR01
About BF Mulholland Ltd:
BF Mulholland Ltd is a full service Dental Dealer supplying consumable, equipment and repairs worldwide.
We have recently branched out into the computer software business as well and offer bespoke back up software.
Visit Product Page
Phone:
02894452668
Email:
info@bfmulholland.com
Location:
58 Glenavy Road