communication channels

Telephone
Visit Website
Phone:
02070961718
Email:
info@slv.global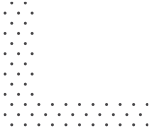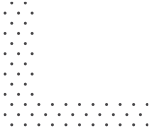 "

I completed the 12-week placement In Sri Lanka some time ago and having since qualified as a clinical psychologist. I am writing this review to highlight what I now reflect was an incredibly concerning experience. I was told to write a good review in order to get a reference, subsequently the reviews on here are highly likely to be biased. The expense appears to have increased exponentially over the past few years - it would be fine if this went to support the local communities however there is no evidence that this is the case (projects apparently get 15% of what is paid, homestays approximately cost £5 per night) and we stayed in a home with up to 20 people, having paid £1500 to go. There was a complete lack of transparency about where the money goes. There was very little care or concern about the safety of volunteers (my friend was pickpocketed and provided with no follow-up support) or the impact they are having on the communities they go into. Despite advertisements that indicate otherwise, this a FOR PROFIT TOURIST COMPANY. It was NOT Psychology or even psychologically informed - there was no serious consideration or exploration of the impact we were having on the placement and the organisations we worked in. The actual activities were predominantly arts and crafts or teaching. In some cases even teaching swimming without any qualifications. Much of what went on was unsafe and unethical. Psychology graduates can get much better experience in the UK without contributing to a company whose primary concern is making money and not the communities they are working into.

"
Hi Lesley, thank you for your valuable feedback. We appreciate you taking the time to reflect on your experience, but we do wish you'd passed along your concerns in 2014 when you joined us, as things within the organisation have changed significantly since then. We no longer run the volunteer placement in Sri Lanka you are talking about.

We'd like to clarify that everyone who successfully completes a placement gets a reference, which is available automatically for download upon placement completion, not upon receipt of a positive review.

We'd also like to highlight that we have never claimed that joining us is superior to getting experience in the UK. It's not an "either or" situation. In fact, all volunteers need to have worked in their home country to qualify to work with service users on our placements. We fully believe the biggest benefit to joining us is for participants to experience the mental health sector abroad to increase cultural competencies and cross-cultural awareness in addition to having the opportunity to live and work in another country and culture.

As I mentioned before, we have developed significantly as an organisation in the last six years and now, although we still do not stipulate what volunteers do at projects, volunteers are guided by experienced staff who help to plan psychologically beneficial sessions that prioritise the wellbeing of the service users. Sure, sometimes these involve creatively-centred activities, but these modalities have proven benefits, which you as a clinical psychologist will surely be aware of.

As far as the outcomes of our work abroad is concerned, our five-year report, which was published in 2018, clearly evidences the impact made in Sri Lanka was positive for service users, project staff and the community alike. Please do take a look! It was, after all, your teams who helped lay the groundwork for this and we remain very grateful. (https://slv.global/blog/2018/3/20/our-five-year-evaluation-report)

We understand that you have objections to the fees, but these are used to provide a safe environment for our team members and also a competitive wage for our staff and homestay families, who are all local.

We wish you all the best with the work you are currently doing and want to congratulate you on your role as a clinical psychologist!
Posted 1 month ago
Thank you for taking the time to write your feedback, Jay. As you know, the events in Sri Lanka this Easter were unexpected and devastating, and we are sorry that you and your team were not able to join the placement in Sri Lanka this year as planned because of it. Our main aim has always been to be fair to all our volunteers and to offer everyone the chance to join an alternative placement so they can get the experience they were looking forward to.

We have always been clear and transparent with the fact that the Placement Acceptance Fee is a non-refundable fee. The Placement Acceptance Fee is not only to secure your place on a team, but also for costs associated with aspects including but not limited to all marketing, pre-departure support, and administration, communication via phone, email, social media and also checking and collating pre-departure information to send to our teams overseas; all of which has been provided by the SLV.Global London team despite the placement not going ahead as planned.

We are sorry that you were unable to join us on an alternative program this summer but if your future commitments allow, as a gesture of goodwill we would be more than happy to move your placement acceptance fee to one of our alternative programs in India, Bali or Europe. Furthermore, should we resume our work in Sri Lanka, we would be more than happy to have you re-join the team there in the future. Thank you again.
Posted 6 months ago
"

Very disappointing behaviour from SLV Global. My daughter booked a placement in Sri Lanka for August 2019 and paid the £250 'Placement Acceptance Fee'. Due to the situation in Sri Lanka the placement was cancelled by SLV, quite rightly. However, SLV will not refund my daughter's £250 fee which they describe as 'non-refundable' even though they have cancelled the placement. There are no suitable alternative placements. She is a student and her resources are very stretched so this mean and petty policy of SLV is quite a blow to her. I cannot think of another business that takes payments from customers, then fails to offer the product or service but keeps the customers' money. Dreadful treatment of student customers. To be avoided.

"
Thank you for taking the time to write your feedback, Mr. Morris. The situation in Sri Lanka this Easter was horrific and unexpected. We are saddened that it happened and that your daughter and her team weren't able to join us in Sri Lanka this summer as planned. Our main aim has always been to be fair to all our volunteers, and we are proud that despite the events that took place in Sri Lanka this summer we were able to offer everyone the chance to join an alternative placement in either Bali or India.

We are always explicit and transparent that the Placement Acceptance Fee is non-refundable, as this fee covers all the pre-departure support and administration required to make the placement preparations for the team. The Placement Acceptance Fee does not make up part of the costs of her time abroad, but was used to support her from the time she joined our team in January. This includes all the correspondence we had with her, all the advice provided to help her prep for her placement, and all the subsequent support offered after the tragedy to try and find a suitable alternative for her and her teammates. We were sorry to hear that other plans had been made for your daughter and that she wouldn't be able to join us in another destination, but we did agree that as a gesture of goodwill we would be very happy to transfer her Placement Acceptance Fee to an alternative placement in the future.

We are sorry that your daughter was unable to join us this summer, but we would still love for her to join us on one of our teams if her future commitments allow it. Thanks again.
Posted 7 months ago
"

I would not recommend SLV to anyone. They are highly unorganized and as a volunteer I could see how poorly they treat their staff. Because the staff is treated so badly with little time off and too much responsibility, the volunteers suffer. I was sexually assaulted on a bus going to my homestay from y projects. I was with several other people and "was doing everything right." When I brought it to the attention of my supervisor, she told me "I don't have time for this right now." Later that same week, that same supervisor pulled me aside to schooled me because she said she had heard " I was talking about personal matters with other volunteers. " all in all, I absolutely loved the work that I did there and want to go back! However, I would not recommend this poorly run organization to anyone.

"
Hi there,

Thank you for taking the time to write this review. I was so sorry to read about this experience. This is unacceptable behaviour and, again, I am sorry that you were on the receiving end of this difficult communication when you were already feeling vulnerable.

I would like to highlight that supervisors are also volunteers and that they do work hard, but that is no excuse for this behaviour. I apologise again for this experience, as this is highly unusual and inexcusable. I have been personally investigating this and would love it if you could provide me with more information. I'll message you privately.
Posted 2 years ago
"

I wish I'd knew where the money goes to volunteers pay. Someone makes a lot of profit, that's for sure. One of the worst things was that I felt like being in a cult, getting brainwashed. The international coordinators seemed to be mostly people who enjoyed their "power", bossing people around. The "homestay" (I would rather say family-run guesthouse) was absolutely overcrowded (19 people), I haven't seen anybody who established a real relationship to a family member other than saying "thank you" and "that's delicious". Breakfast included meant you get bread and some slices of fruits - you bring tea, sugar, honey, butter, jam.. For dinner you bring sth to drink. Calling a placement "psychology" placement when 90% of the time you do not deal with anything psychology related is a joke, or rather a rip-off. "Guided" psychology projects - there were no doctors you could talk to (except one field trip). You just do occupational therapy: crafts, dancing, singing etc. Can be wonderful, but if you sign up under the impression you will learn about psychology ... seems to work for graduate students with no travel and work experience and who like to be treated like elementary school children.

"
Hi Liz, thanks for taking the time to write this. I'm sorry that your time on placement was not what you were expecting. We believe all of the projects where we work have a mental health benefit for service users. In fact, any question on the clinical psychology doctorate application can be answered using examples form the work carried out on placement and many previous volunteers have gained a place by doing this.

We also totally agree that the lack of mental health professionals in Sri Lanka is an issue, which is why we work there, but is also why we don't advertise any "shadowing" as it's simply impossible to do with the current resources. We're sorry if you were expecting something different.

And as much as we would love to house, feed, train, support and transport volunteer team members for free it's just not possible, which is why there is a cost, but we use our funds incredibly carefully and are constantly reinvesting in the communities where we work.

We really appreciate your feedback and are always working to improve, so we have taken your suggestions on board and appreciate you sharing your experience.
Posted 2 years ago