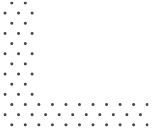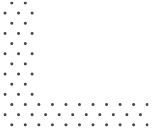 "

I've got this for nearly three months but haven't used it for more than half of that time because of the frustration. my 7 years old son was made to count scooters/bikes over and over again. I didn't realise for ages until one day he told me this program is too boring and he didn't want to do it. I then looked into it, the "challenges" allocated to him were about reception/ early Y1 level. I then tried to contact them which didn't seem to be straightforward. Finally I got in touch with someone online who said my son needed to resit the assessment to match him to the right level.

The assessment took forever! Because he's Y2, so it took a good 40 minutes before he got to roughly his own level of capability. In the end, I had to ask him to just close the laptop as it's nearly impossible to ask a child at this age to concentrate doing maths for such a long stretch of time. There's no option for a break/save the progress.

I'm not sure in the end, when he re login, if the assessment result managed to be registered. Just now, when I ask him to login to do some exercise, he went straight into "Counting Hats"!!! For goodness sake, I didn't pay the entire year to let him do basic counting. I managed to find the sequence of number. It looked interesting, but within 3 minutes, he started complaining the button is Not working. The program says "Click OK" which didn't work at all. But actually you need to use "Tab" and "Enter" button to progress. How could someone expect a 7 years old to figure out all these?

I'm giving it another week or so. If it bothers him more than being helpful, I'd request for refund!

"
Thank you for your review; your feedback is so important to us. The assessment starts at your child's age and can take up to an hour and half depending on your child's needs. We appreciate this can feel like it drags on; the tutor is using that time to get an accurate measure of your child's Maths age. The assessment does save progress after each topic is attempted so we recommend you break it into manageable chunks.

Maths-Whizz is designed to adapt to your child's progress; lessons will get harder or easier depending on their progress. We only recommend a reassessment if we feel a child has been assessed too high or low. That's why it's so important the initial assessment is done with full focus.

As with any product, we do occasionally spot bugs in the lessons. We have a dedicated Support team that investigates these issues as a matter of urgency. We are always happy to guide you through best practice to ensure your child gets the most out of Maths-Whizz. Please do reach out either via live chat on your parent account or email support@whizz.com.

Thank you again for sharing your comments.
Posted 6 months ago