Communication Channels

Email, Telephone
Visit Website
Phone:
08451 221 302
Email:
welcome@textanywhere.net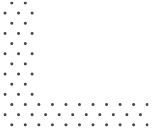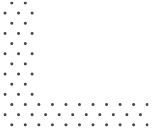 "

Like one of the other one star reviews below, I changed software provider during lockdown, I had over 6000 credits left, Textanywhere refused to refund ANY of the credits saying that it was in the terms and conditions. I had been a customer for nearly 10 years and spent thousands of pounds! Feeling robbed is an understatement! I definitely do not recommend this company!

"
"

Not as good as I thought no login information

"
Hello there

We are very sorry to hear that your login experience wasn't satisfactory for you. We send several detailed emails covering how to login to your account. Can you please go into further detail please so we can get this resolved for you. You can email me directly at wendy.bridges@textanywhere.net. Many thanks and look forward to hearing from you.
Posted 2 years ago
"

Our software supplier changed and we were no longer able to use Text Anywhere. We asked for a refund for texts unused (over 3000) and were told that they will not refund our money. Be aware as this is not stated anywhere on the website. Feeling robbed.

"
Hello
We are really sorry to hear you feel this way. Customer satisfaction is our main priority. Can you please provide your details to us so we can contact you to get this matter resolved. We can be reached by email or by telephone at the details shown below.
UK tel: 0845 122 1302
Intl tel: +44 8451 221 302
Email: welcome@textanywhere.net
Please do get in touch and we will be more than happy to discuss a suitable resolution.
Kind regards
Wendy
Posted 2 years ago