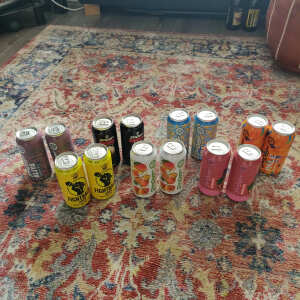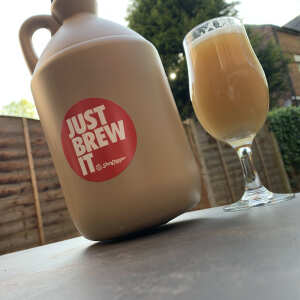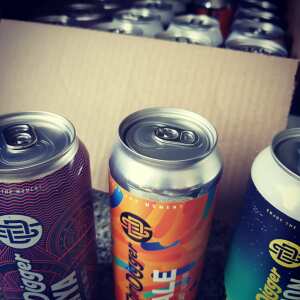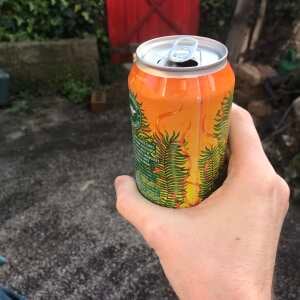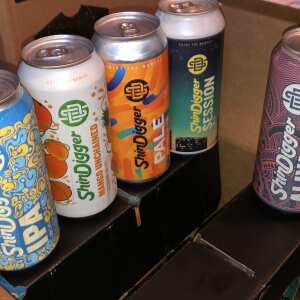 "

Great beer but a tad on the expensive side. Some users reported that they got their order within a couple of hours but I had to wait until 2pm in the afternoon on Wednesday when I ordered them on
Monday. I appreciate they are closed on Mon/Tues but thought I'd get them a bit earlier on Wednesday so they had time to chill before the evening. Ah well..

"
"

I think they forgot about our order as we received a text saying the brews should be with us before 17:00. I got in contact when they hadn't arrive by 18:30. Beers didn't arrive til 20:30. Tad upsetting to see people ordering after us on instagram and receiving theirs within an hour. When the goods arrived they had ran out of some of the products we had ordered, so they had chucked in a couple others that were not on the menu that day to make up for it. Bit of a shame with the order experience overall, but still the same day delivery so can't complain.

"
"

The beer itself is great! Unfortunately one that I ordered the most of was out of stock and was replaced with another one. In future it would be better to contact the customer to let them know. I would of rather just received it at a later date and got the one I ordered. Also it's a bit misleading sending out texts with a delivery time frame and then delivering it hours after that. Again I wasn't expecting a delivery straight away and didn't mind waiting it's just a bit of an inconvenience and a bit confusing when it says it will arrive before 5 but you don't get it til 8. I'll absolutely keep drinking it in bars but I won't be using the delivery service or ordering it from the supplier again.

"
"

Ordering system was great. Beer arrived in just over 3 hours. Only downside was I ordered some of the iced coffee, which was my main reason for making an order. However, informed by delivery driver there was none left. I would use the service again though and the beer is fantastic.

"
"

Order was over an hour after the 3hour window...nice beers though

"
"

The service is great. Beer to your door in less than 30 minutes. And the beer is good.

Downsides - 1/ Your Mobile App wasn't allowing me to add payment details, your web app was. It was a good job I needed beer! 2/ It said on your website, "subscribe and put your details in and get 2 free cans". I didn't get the cans. 3/ I thought you'd send me a receipt? I don't need the receipt but it's something I'd expect as proof of purchase.

FYI - I'm not a dissatisfied customer, I work for an agency so build our own apps, this is just feedback.

"
Thanks a lot for the feedback, Kevin :)

Sorry that you missed the free cans on your first order! Happy drop them over on this weekends service. We'll DM you about that.

Had a few glitches with payment system this week which is being looked into by the developers at the moment. Emails now sent out as confirmation once the order is complete.
Posted 2 years ago