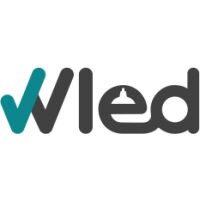 A simple and easy fitting, and a base that will take your existing GU10 bulbs – it doesn't get much easier than our Fixed GU10 Fitting.
Mirrorstone braded, the matte white finish means it won't look out of place in any room regardless of colour schemes, making matching decor a non-issue.
The fitting requires a relatively small 58mm hole to be cut in order for it to be used. Once fit, it provides simple, fixed light with your GU10 bulb – no fuss or difficulty.
An assortment of discount and promotional codes that we have running on selected products throughout the year could get you up to 20% off your order.
Any purchases you do make also get you loyalty points – earning you up to 10% off anything you buy in the future.
Apart from this we stock a huge selection of similar standard GU10 fittings or IP65, fixed or tilt in different colours (from white, to chrome, polished chrome or brass).
Choosing A Bulb For Your Fitting
Part of the ease of use with this fitting is that it is compatible with our entire range of GU10 LED bulbs. This universal compatibility means you've instantly got a huge choice.
Out of our whole range, we would recommend one of our best sellers – the 3.3W GU10 LED 80 SMD. Using just 3.3W of energy, this spotlight shines with 400 lumens of brightness, with a beam angle of 120o. This makes it perfect for general illumination around the house.
It's available in 3 different colour temperatures – warm white (3000K), day light (4000K) and cool white (6000K).
The choice you make will largely depend on where you want to use it and what effect you go for. Warm white replicates the light given off by traditional incandescent bulbs and creates a homely atmosphere, ideal for the living room or bedroom.
Day Light simulates natural light the best, combining the warmth of 3000K and the brightness of 6000K. It can be used just about anywhere, depending solely on your personal preference.
Cool white is a much brighter light, and is well suited for feature and accent lighting. Domestic uses may include the kitchen or bathroom.
12 Month Warranty, Exchanges And Refunds
You might find after days of anticipation and waiting, that your fitting isn't what you thought it was. There's nothing wrong with this. In rare instances, there may be a problem with your order too. There's no need to worry if this happens. We have a 28 day returns and exchanges period in place for this.
You're also covered by our 12 month warranty as standard on this GU10 fitting too, giving you peace of mind going forward.
For any enquiries you might have about this item or any of our GU10 fittings and downlights, installations, wholesale orders or anything else, then please get in touch. You can email us at cs@wled.co.uk, or you can phone us on 0116 321 4120 where a member of our customer service team will be glad to assist you.
Visit Product Page
Phone:
0116 321 4120
Email:
cs@wled.co.uk
Location:
Unit 1A, 20 Devonshire Road