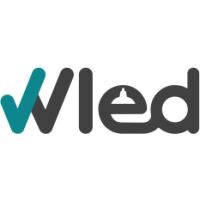 This GU10 Fixed Fitting provides a great brass effect finish for your GU10s, and is ideal for use all around the house, compatible with all our GU10 LED bulbs.
Built by Mirrorstone, the fitting requires a 58mm hole to be cut into your ceiling for use, and has a diameter of 85mm.
On selected lighting products, you could save up to 20% off by checking our discounts and promotional codes page, where we have a range of offers available at various points throughout the year.
Further savings are available with our loyalty points scheme, earning you money off any orders you might make in the future.
Fits All Around The House
The subtle design and neutral colouring ensures that this fitting will look great anywhere in the house, especially the living area or bedroom.
As this is a GU10 fitting, it will also work with all of our GU10 spotlights (dimmable or non-dimmable) that we sell too.
If Brass Isn't Your Thing
Of course different people have different tastes, and some decors might not match a brass finish. Luckily, we've got plenty of other GU10 fittings with other finishes as well as other features.
Our chrome GU10 Fixed Fitting is identical to the brass fitting except for colour, giving you an option as far as colours are concerned.
Also available is our satin chrome GU10 Tilt Fitting. With a slightly more matte finish compared to the standard chrome, this fitting also allows you to tilt your spotlight, though do be aware that the cutting hole on this item differs to the fixed downlights.
A brilliant spotlight to go with your new fitting would be our 3.3W GU10 LED SMD. A tiny energy consumption of just 3.3W doesn't equate to poor performance – in fact quite the opposite. This bulb has a brightness of 400 lumens and will keep going for up to 50,000 hours, resulting in outstanding performance. This is only one advantage of using LED lighting however, with money saving and environmental benefits too.
Returns, Exchanges And 12 Month Warranty
We take the utmost care when packaging your items that they are sent securely so they can be delivered in the best condition. In rare cases, there may be problems with your item, or you may have simply changed your mind. Because of this, we offer a 28 day returns and exchanges period on all purchases.
We've also got you covered further down the line with our 12 month warranty on this GU10 fitting too.
For all queries regarding this product, fittings, installations, wholesale orders or anything else, then please get in touch. You can email us at cs@wled.co.uk, or you can phone us on 0116 321 4120, where a member of our customer service team will be happy to help.
Visit Product Page
Phone:
0116 321 4120
Email:
cs@wled.co.uk
Location:
Unit 1A, 20 Devonshire Road