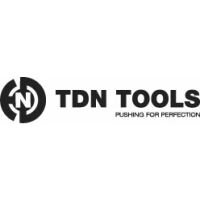 Cam Auto Pro Glue is a high strength, slow acting glue ideal for large and complex dents.Slow and Flexible - ideal for large and complex dentsFlexibility and Increased Setup Time - equates to longer working time to allow multiple actions2 - 3 Minute Setup - for medium sized tabs6 -7 Minute setup - for large tabs and collision repair
About TDN Tools:
TDN Tools offers a selection of Paintless Dent Removal Tools (PDR Tools) sourced from some of the most reputable PDR Tool suppliers in the world including Dentcraft, Ultra Dent, Anson, Elimadent, AV Tools, Dent Technology, Keco, Black Plague, Edgy Tools, PDR Pro Solutions & many more.

Our easy to use website makes buying PDR Tools quick, easy and hassle free.

All of our PDR Tools are stocked in the UK for quick despatch across world via DHL. Don't forget to keep up to date with our special offers via Facebook & Twitter.
Visit Product Page
Phone:
01733902512