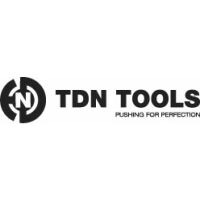 Unique adhesive composition and 4 tabs in a storage box.Glexo Cold Adhesive is reusable and practically does not run out. With respect to the application technique and operating conditions, the composition provides almost instantaneous, strong adhesion, sufficient to fulfill a wide range of tasks in the field of removing dents on the car body. The composition is easy to apply, ready to use, and easily removed from the paintwork.Glexo System AdvantagesSuitable for both amateurs and professionalsUnmatched traction characteristics – high adhesion combined with easy removalLong service life: test samples are used from 2015 to the present day and they are fully operationalThe widest temperature range of application – works in the heat of Dubai, and in the cold of St. PetersburgDoes not damage paintwork, chemically inertLow spent and requires no washings – the small amount that remains on the surface is easily collected by the main massThe delicate, soft and volumetric operation of the system eliminates the constriction of metal in the repair area and does not create internal stressesThe patented fastening system is suitable for any slide hammerInstant strong adhesionLow cost and quick paybackRequires no electricitySafe for health and the environment
About TDN Tools:
TDN Tools offers a selection of Paintless Dent Removal Tools (PDR Tools) sourced from some of the most reputable PDR Tool suppliers in the world including Dentcraft, Ultra Dent, Anson, Elimadent, AV Tools, Dent Technology, Keco, Black Plague, Edgy Tools, PDR Pro Solutions & many more.

Our easy to use website makes buying PDR Tools quick, easy and hassle free.

All of our PDR Tools are stocked in the UK for quick despatch across world via DHL. Don't forget to keep up to date with our special offers via Facebook & Twitter.
Visit Product Page
Phone:
01733902512