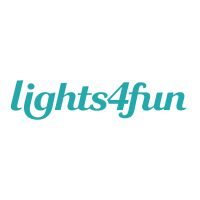 A metre of silver wire houses 20 LEDs and feature a 50cm lead between the first bulb and the compact battery box. Simply pop your batteries in and you can expect 30 - 50 hours of illumination before they need refreshing. The fine wire of these mini LEDs blends easily into the surroundings, giving the appearance of little floating lights.
TOP TIP - The malleable wire makes these mini lights ideal for twisting around your festive wreaths and indoor shrubs.
About Lights4fun:
We're the light people! We're passionate about what we do and love to make our customers happy. From a kitchen table idea in 2003 the vision has never changed: to offer a diverse and ever growing range of fun lighting for everyone.
Visit Product Page
Phone:
+44 (0)1423 816040
Email:
reviews@lights4fun.co.uk
Location:
Lights4fun, The Hamlet, Hornbeam Park