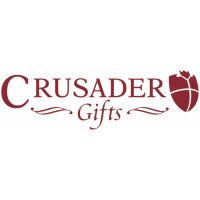 Message on the card inside reads: "Kept forever in the heart"Height: 13.5cmSupplier reference: 26132Supplied in a branded gift box "I think of Keepsake as a remembrance piece. We keep those we love safe within us forever, no matter where they are. The gold symbolises preciousness, a sacred place in our heart." - Susan Lordi
About Crusader Gifts:
Crusader Gifts is a family owned online gift shop, supplying quality gifts for all occasions.
Visit Product Page
Phone:
0115 940 6060
Email:
webmaster@crusader.co.uk
Location:
Oxford House18 Easthorpe StreetRuddington