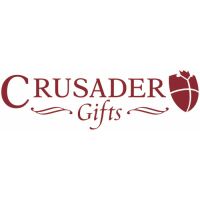 Willow Tree Figurine Set - Parents with Two DaughtersWe have put together three Willow Tree figurines to create a family grouping representing a mother and father with their two daughters, each figurine is supplied in an individual branded gift box. This set consists of the following Willow Tree Figurines: 1 x You and Me Figurine: Height 17cm 1 x Joyful Child Figurine: Height 7.5cm 1 x Thoughtful Child Figurine: Height 7.5cm Groupings of two or more figurines are designed to be positioned together to reflect family relationships.
About Crusader Gifts:
Crusader Gifts is a family owned online gift shop, supplying quality gifts for all occasions.
Visit Product Page
Phone:
0115 940 6060
Email:
webmaster@crusader.co.uk
Location:
Oxford House
18 Easthorpe Street
Ruddington