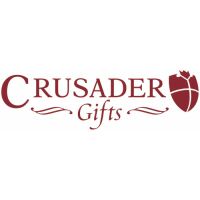 Heartwood Creek He Knows... Hanging Ornament From the Heartwood Creek Christmas Ornaments collection. Height: 11.0cm.Award-winning artist and sculptor, Jim Shore, presents a beautiful collection of seasonal ornaments inspired by traditional American folk art. He Knows... is a delightful Christmas tree hanging ornament Santa Claus wearing a long red robe with colourful patterns, a green hat with a bag of gifts. He holds a long parchment list containing the names of who has been naughty and who has been nice. The ornament is hand-painted in rich, enchanting colours and is exquisitely detailed.
About Crusader Gifts:
Crusader Gifts is a family owned online gift shop, supplying quality gifts for all occasions.
Visit Product Page
Phone:
0115 940 6060
Email:
webmaster@crusader.co.uk
Location:
Oxford House18 Easthorpe StreetRuddington