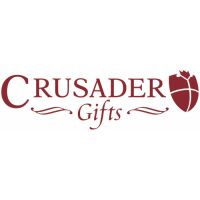 Message on the card inside reads: "...nurtured by your loving care" Height: 6cm Supplier Reference 26226Supplied in a branded gift boxPart of the Willow Tree Roses in my Garden collection. The Roses in my Garden tells the story of your family, with figurines representing boys and girls of different ages and personalities, you can gather those that are most meaningful, to represent the roses in your own garden. Titles of individual Willow Tree pieces signify universal attributes that we wish for all our children. These figures are ideally displayed in the Reliquary - a special place" designed to position figures so that they reflect sibling relationships and express unique personalities.
About Crusader Gifts:
Crusader Gifts is a family owned online gift shop, supplying quality gifts for all occasions.
Visit Product Page
Phone:
0115 940 6060
Email:
webmaster@crusader.co.uk
Location:
Oxford House
18 Easthorpe Street
Ruddington