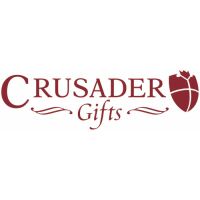 Message on the card inside reads: "Apart or together, always close to me"Height: 20cmSupplier reference: 26222Supplied in a branded gift boxPart of the Willow Tree Family Collection. The sentiment, 'apart or together, always close to me' applies to any age, a child going away to stay with a friend, a teenager leaving for university - the message is the same. The intertwined images carved on the figures' dresses visually echo this sentiment. Sculptor Susan Lordi, having been a daughter, and having gone through the experience of raising a daughter to adulthood, sees this Willow Tree piece from both sides. Both mothers and daughters will be able to connect to the emotions of this ornament.
About Crusader Gifts:
Crusader Gifts is a family owned online gift shop, supplying quality gifts for all occasions.
Visit Product Page
Phone:
0115 940 6060
Email:
webmaster@crusader.co.uk
Location:
Oxford House18 Easthorpe StreetRuddington